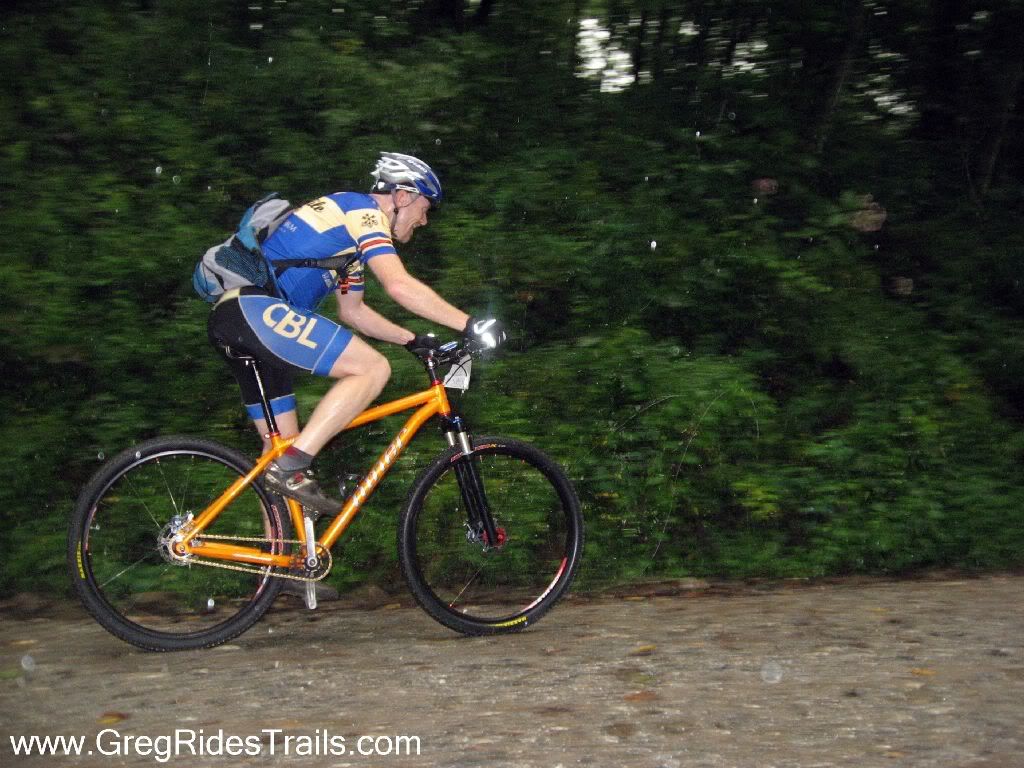 Riding 50-100 Miles on a Singlespeed
In "Success and the Goal Setter," Bettie B. Youngs tells us, "Goals represent expectations, hopes and dreams, and to the extent our goals are achieved, we are successful."
Setting goals is a great way to push yourself to new and greater heights. This definitely holds true in mountain biking as well as other areas of life.

Without specific, concrete goals in place, where do we get the motivation or the drive to turn ourselves into better riders? Without an objective in place, it is easy to settle for the same-old-same-old and completely stagnate. Even if you're a great rider, if you don't continue to push yourself to new levels, backsliding into mediocrity is a very real possibility. Goals and dreams give us the motivation that we need to strive for greater things!


How To Set Goals
When you're setting a goal, it is imperative that the goal which you set is attainable Setting an unrealistic goal is only setting yourself up for disappointment, failure, and possibly worse (quitting the sport). For instance, I know that I will never be in the type of beastly aerobic shape that it takes to win the Leadville 100. If I tried to achieve that goal, I would be utterly disappointed. A reasonable goal, on the other hand, might be to enter and complete the Leadville 100.

Whatever goal that you set, it should also be a challenge. It should require enough work and effort or be far enough above your current ability level as to cast some doubt on your actually achieving it. If I were to set a goal that I knew for a fact that I could achieve, such as riding 200 miles on my mountain bike in one year, I might feel satisfied once I had reached that level and would end up underachieving. The goal must be a challenge.

For some people, it may be setting a goal of beating X number of people in a certain race, or winning said race. I naturally have a very competitive personality, and can see the allure of setting such goals. However, I think that setting goals which show how much you have bettered your own abilities are much more satisfying in the long run. As Bettie B. Youngs said in the quotation at the beginning of the post, "to the extent our goals are achieved, we are successful." I personally find it very satisfying to set goals that I know I can achieve, given enough effort and time on my part. If you measure your success based off of someone else's standard, there is a good possibility that you will never measure up. If we continue with our current line of reasoning, that would make you or I a failure.

So set a goal that is attainable but still a challenge, and preferably one that measures your success against your past performance and not someone else's! Now once you have set your goal, get out there and achieve it!

Part 2: Modifying Your Goals.

Your turn: What other criteria do you think about when you set a goal for yourself? I've only scratched the surface of this topic: I'd love to hear your thoughts on it below!