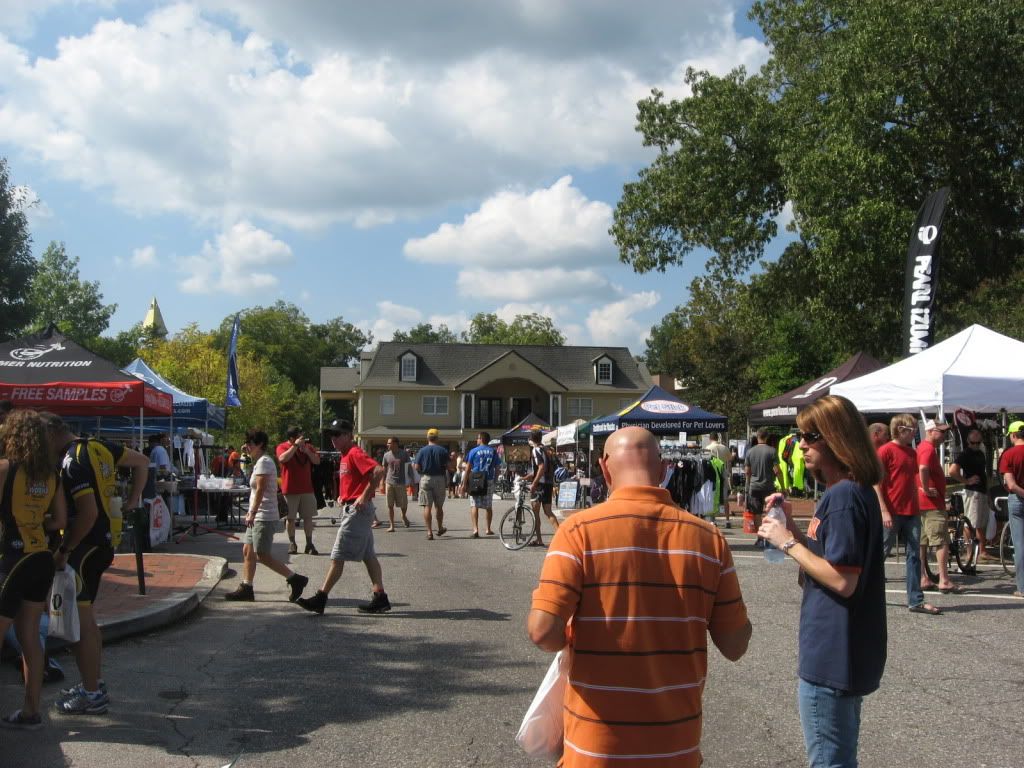 Bike Expo
Both of the major bike races held this year in Dahlonega were plagued by heavy, drenching rain. The 5 weeks between those two races were almost completely bone-dry. Riders during the
Fools Gold 100
got completely soaked, and the photos I have seen from the 104 mile Six Gap road race yesterday all looked miserable as well. I guess if the farmers ever need a good rain, we'll just plan a bike race!
Since I'm not a road biker, I actually cared very little about the Six Gap race (except for the fact that one of my friends entered.) But, as a part of the whole race-weekend atmosphere, several bike shops and vendors held an expo downtown on the square, showcasing some pretty sweet looking bikes! I went down to check it out and yes, there were some mountain bikes among them!

Lynsky
Lynsky bikes from Chattanooga, Tennessee was in attendance, and was one of the only exhibitors featuring mountain bikes. Not only did they have some mountain bikes set up, these were some mountain bikes! Lynsky produces strictly handmade titanium frames, and the two 29er models that they had on display were sickeningly light!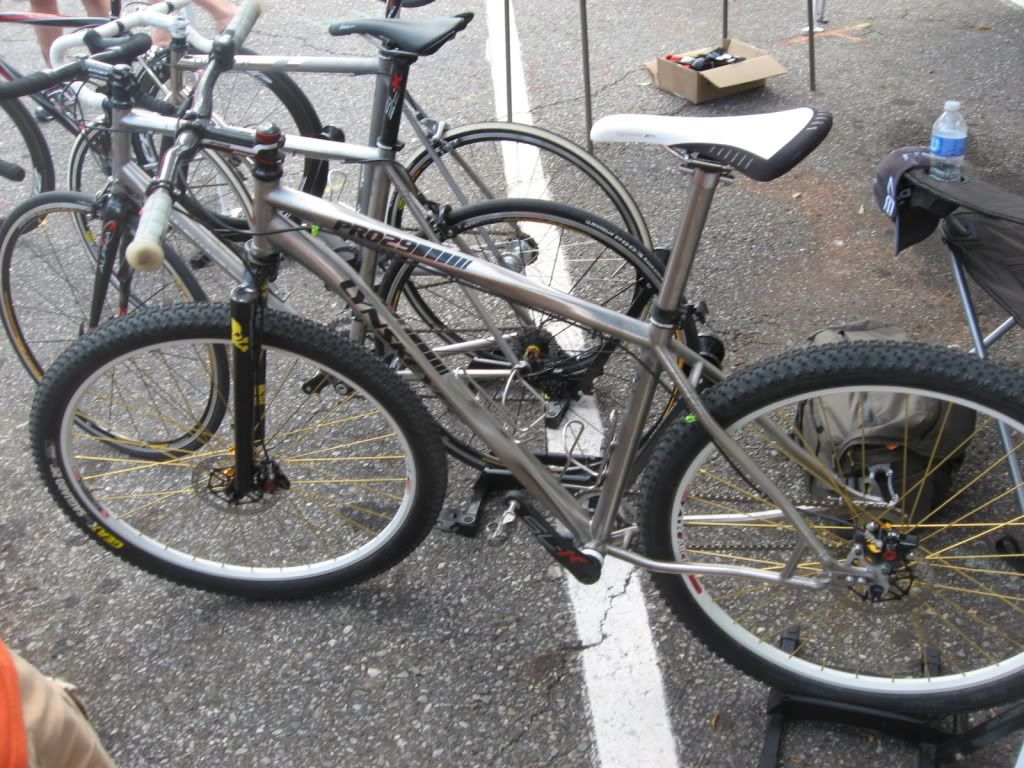 One was this gorgeous rigid singlespeed, complete with carbon fork
Totally blingin' gold spokes.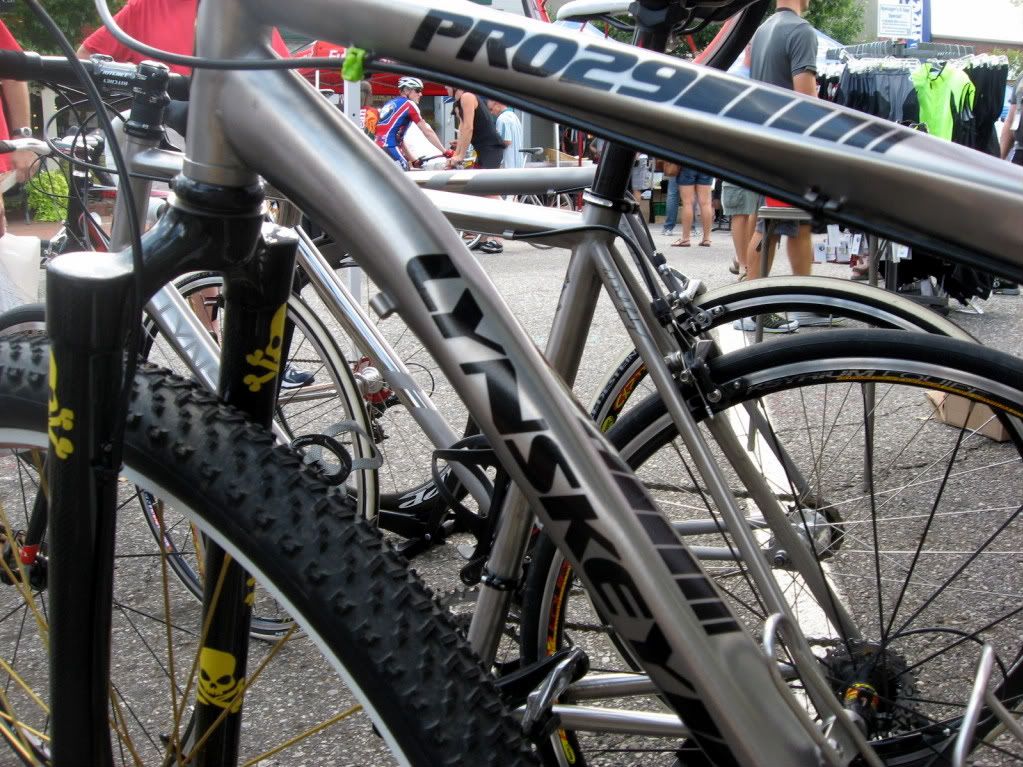 Carbon Fork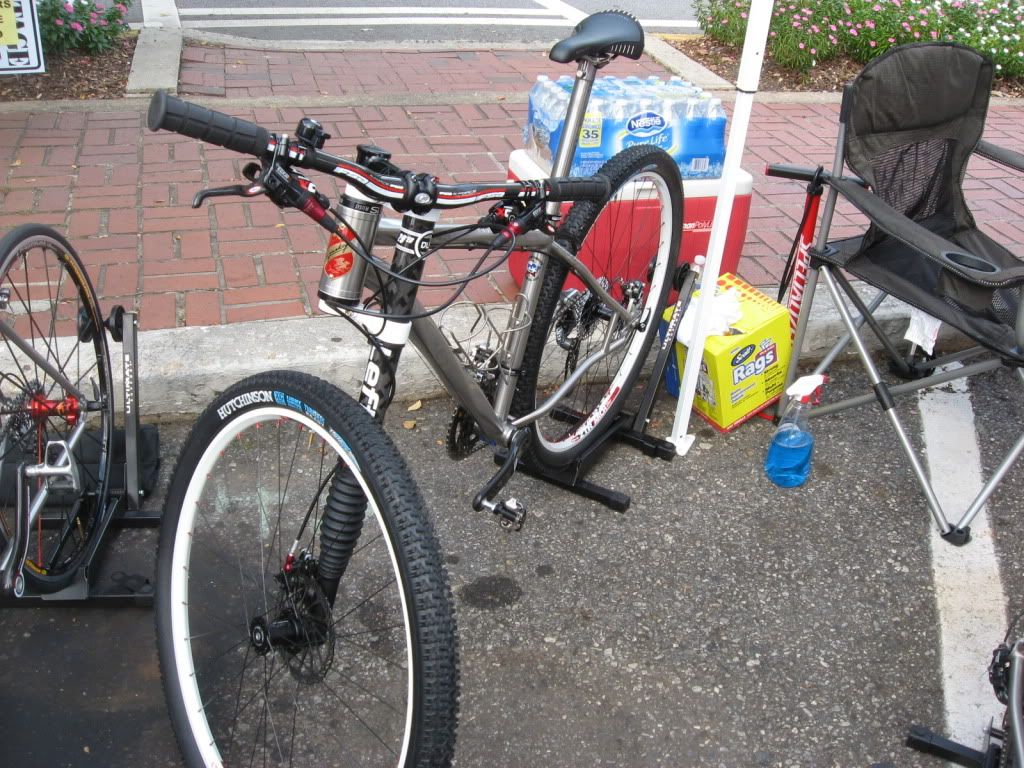 Their other 29er featured a lefty.
As well as X-O shifters,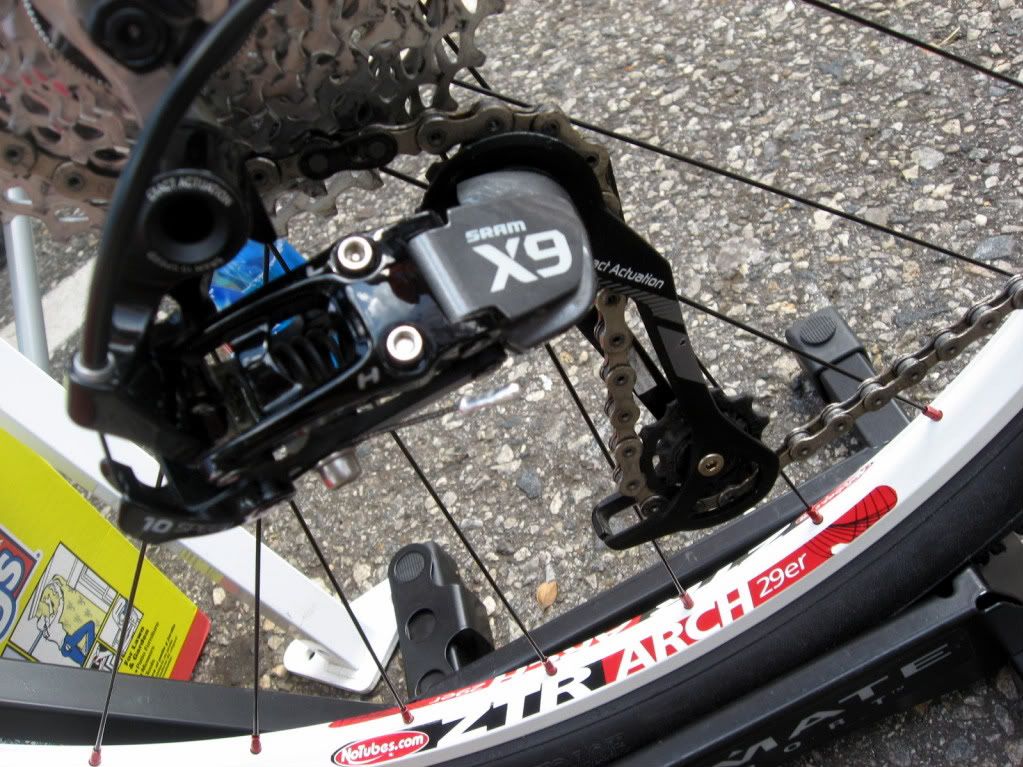 And a new X-9 rear derailleur.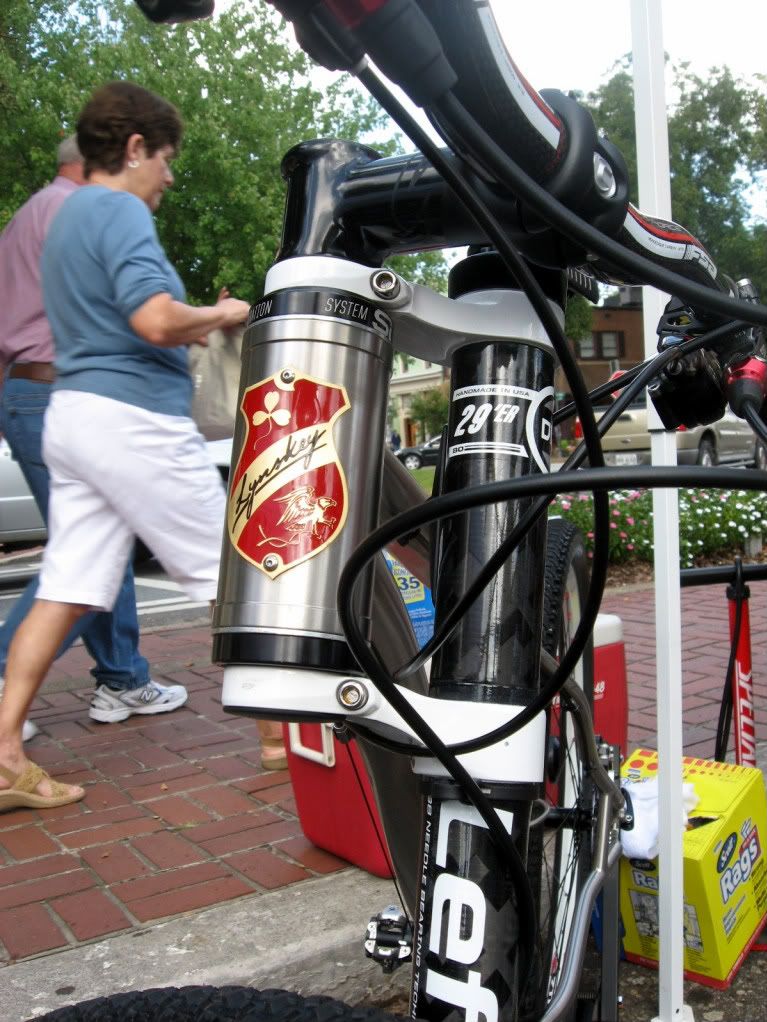 Lefty and Lynsky head badge.
Lefty

these guys out!

More Photos from the Expo


Classic Schwinn Cruiser
Pearl iZumi and the Gold Museum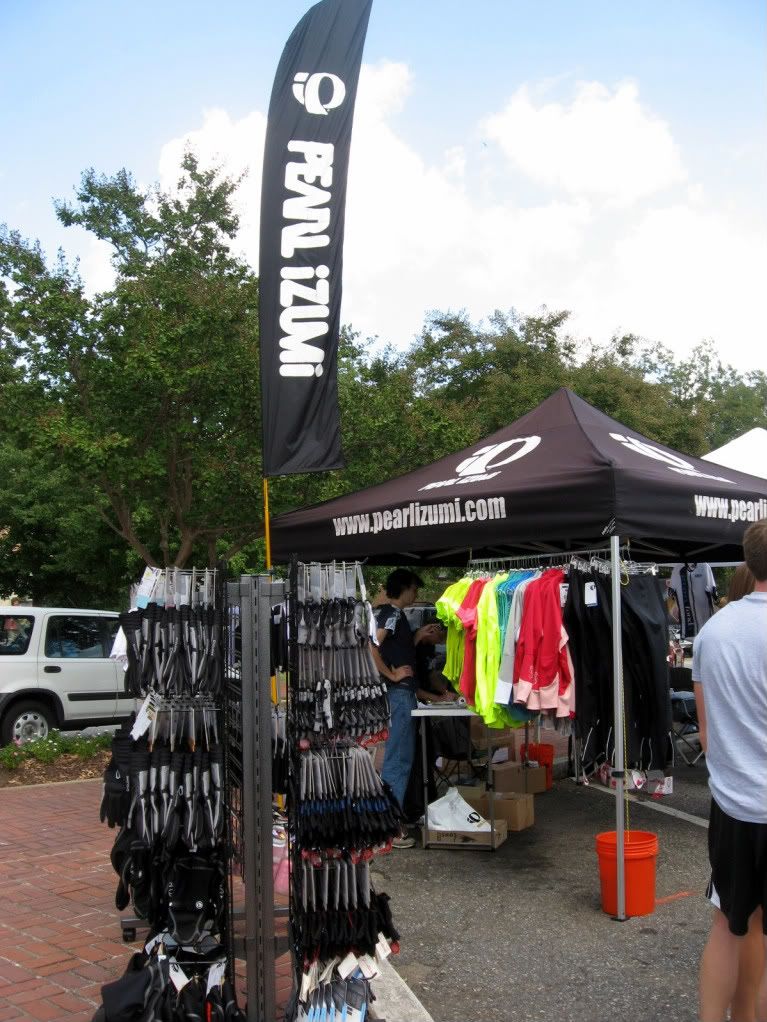 Pearl iZumi booth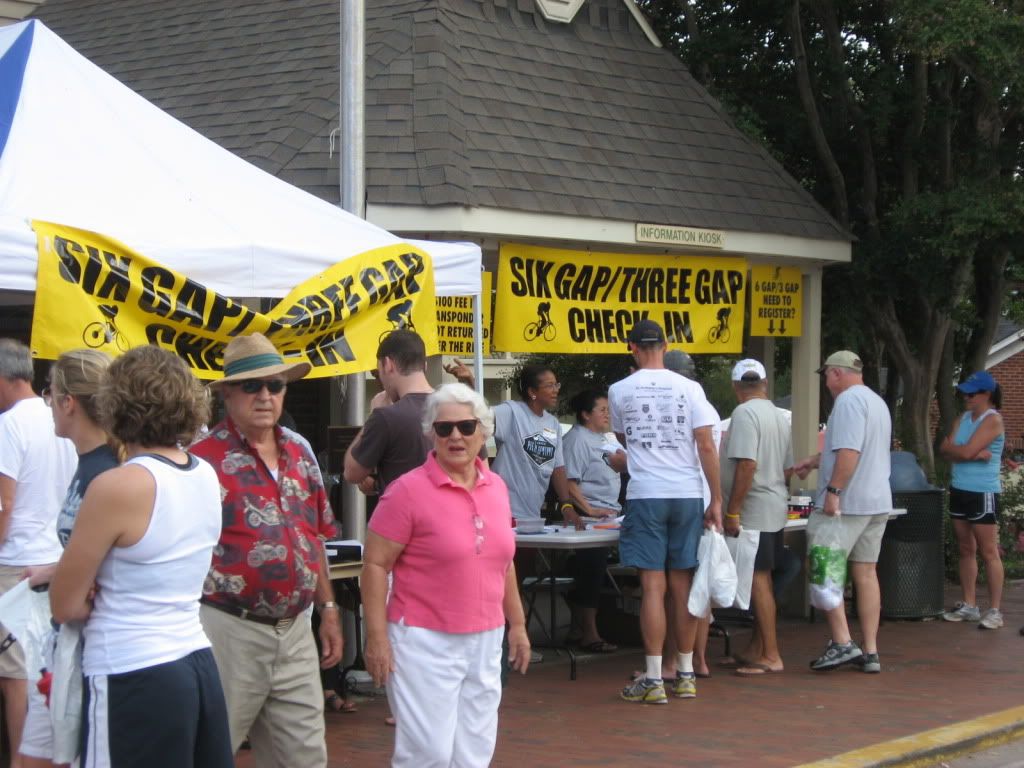 Six Gap race registration. Some how I don't think they're doing the 100 mile route.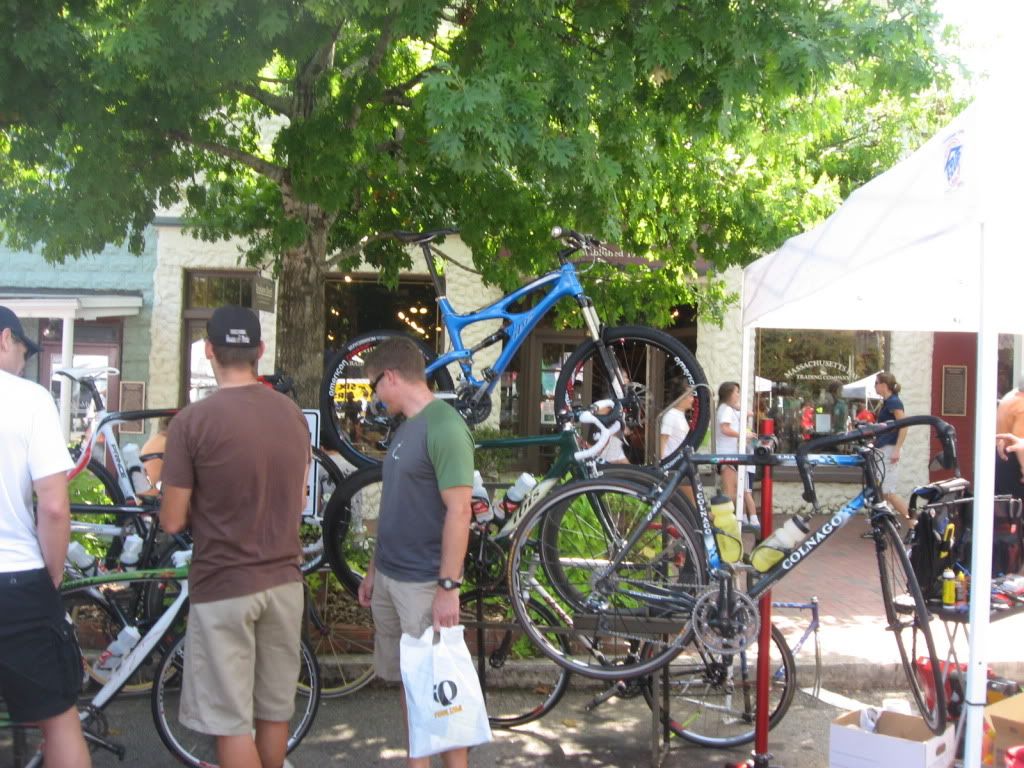 Part of the display by our local shop, Dahlonega Wheelworks. In the back is a pimped out Ibis Mojo that is usually in the front window of the shop. Sweet bike!
$1250 for used wheels? Road biking is crazy expensive!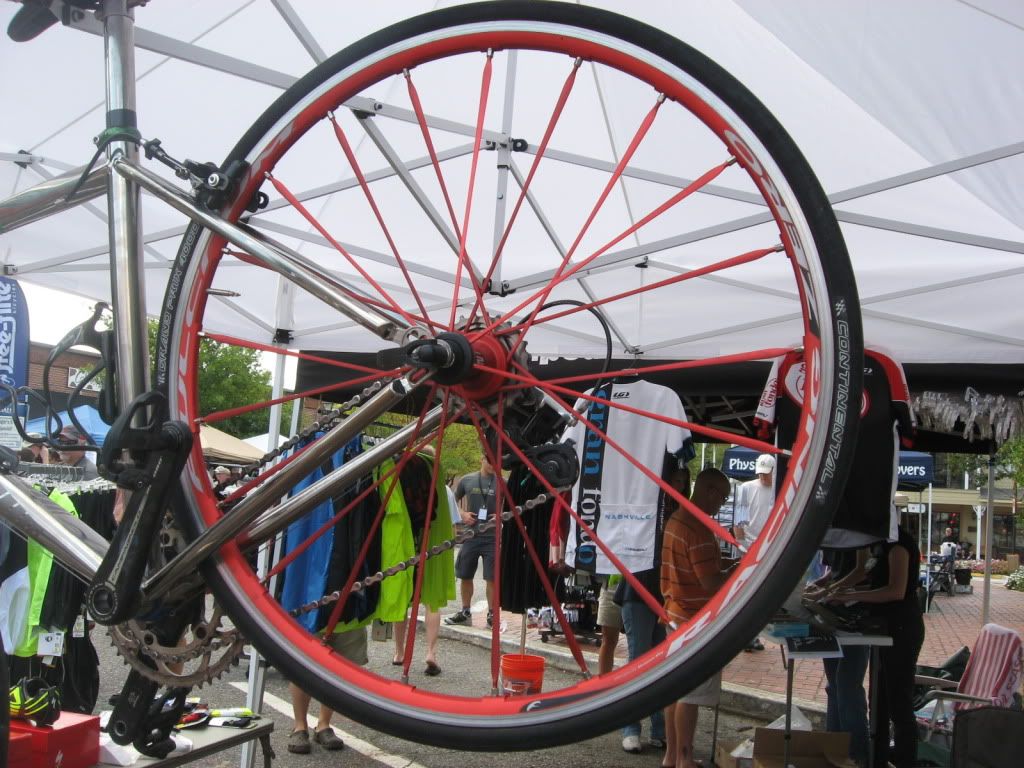 Red spokes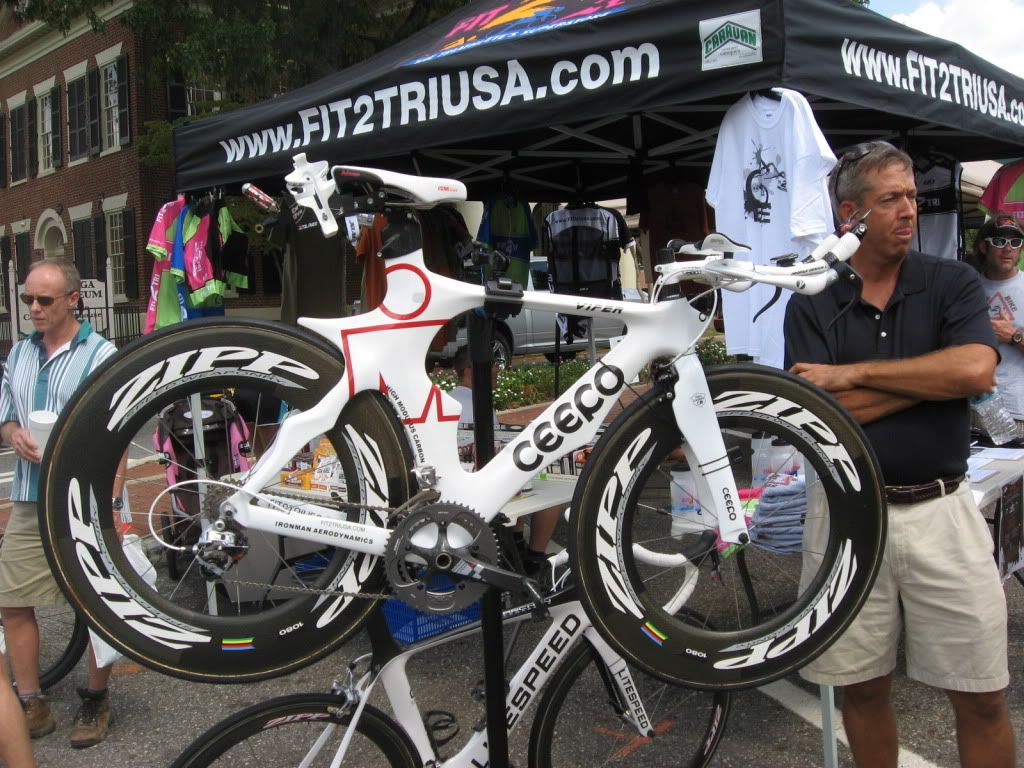 Ceeco time trial bike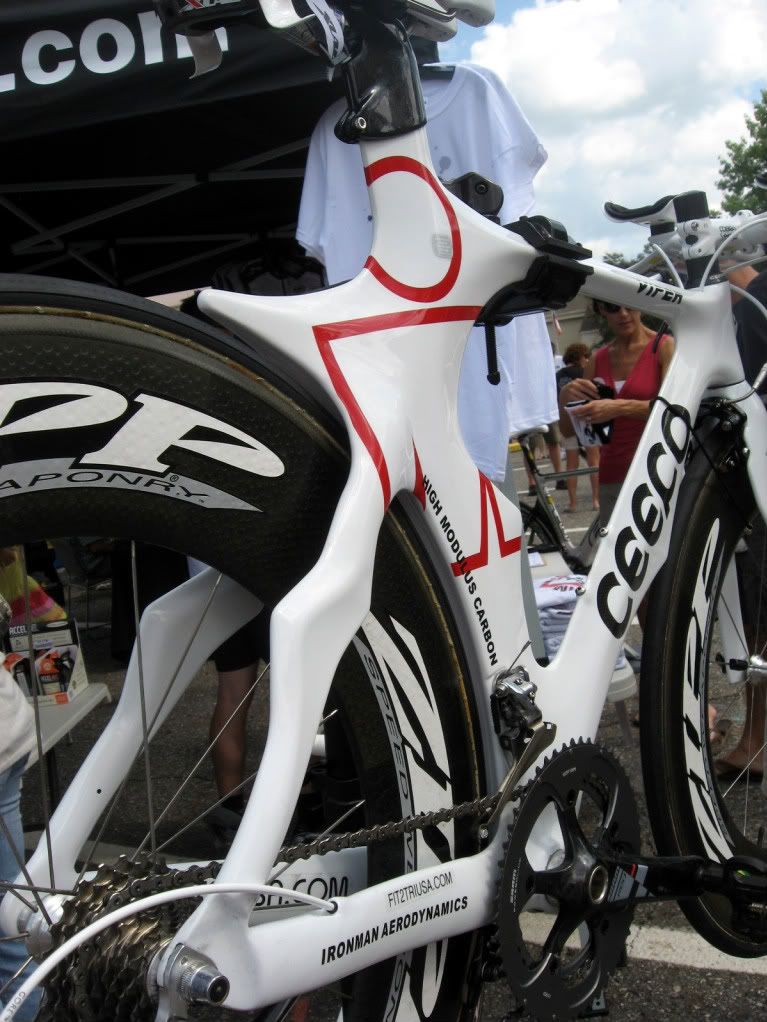 This thing is crazy! I don't want to know how much it costs.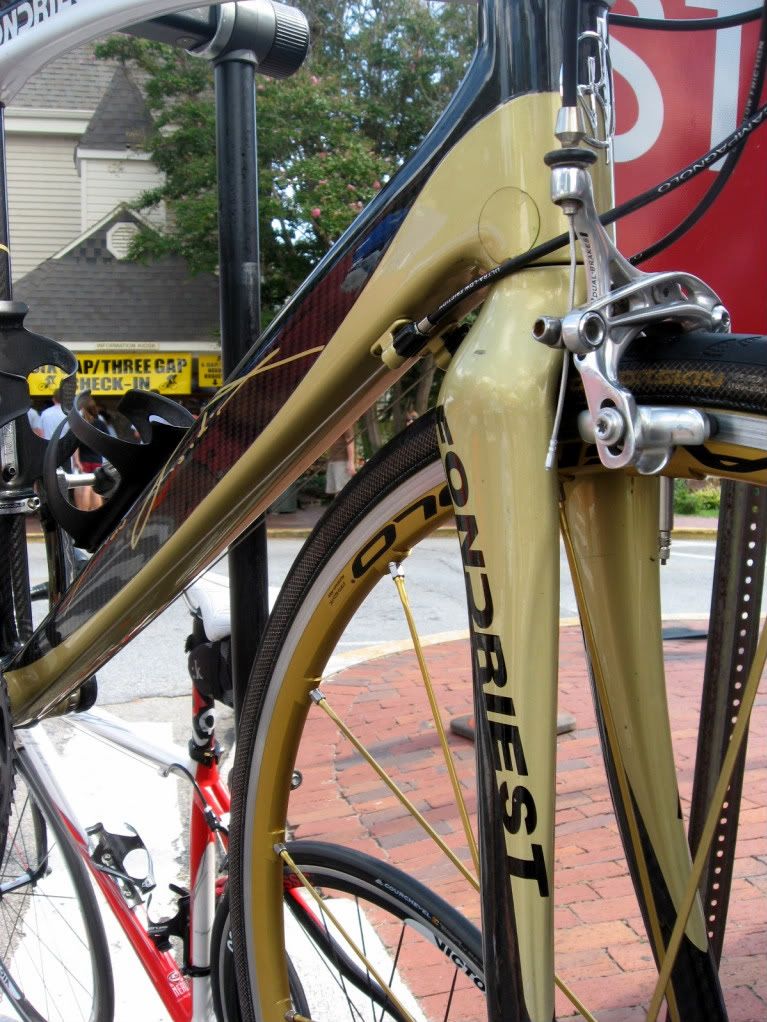 Fondriest road bike fork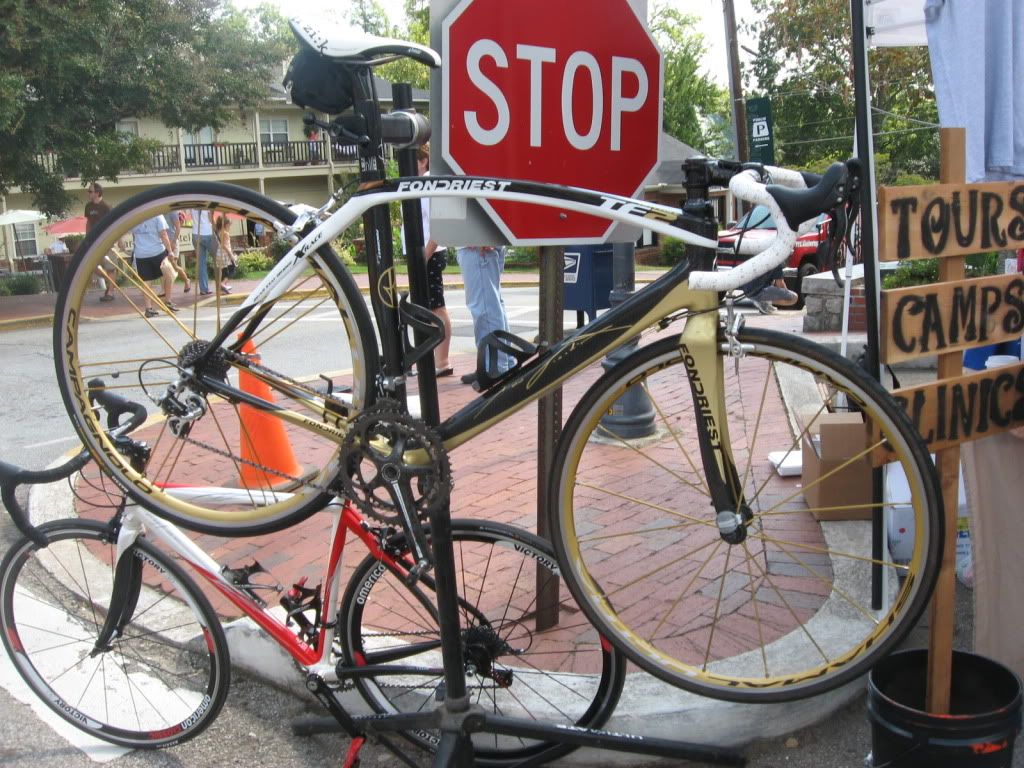 Fondriest road bike

Coming Next: Part 2 of the downhill series.