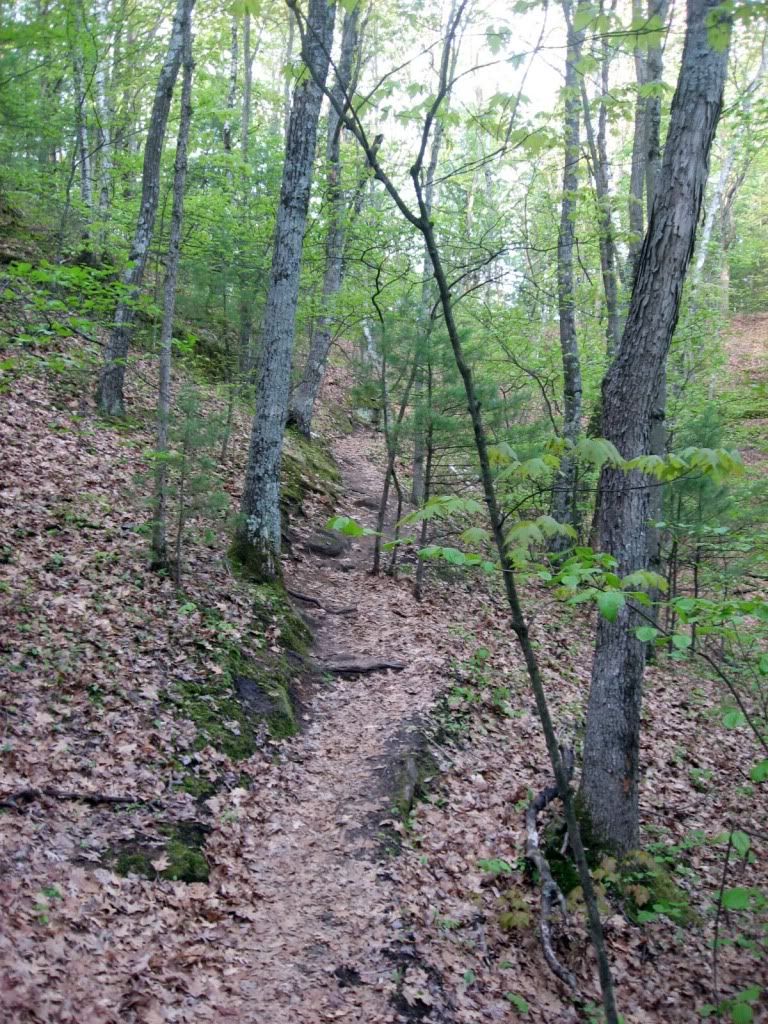 This trail is a part of the Levis Mounds trail system.
Out of all the trails going up and down the various mounds in the Levis and Trow Mounds trail system, North Face is an absolute classic. While not the longest (
Goat Dance
is longer) or the most technical (
Toad Road
is rockier), North Face is a large climb that's guaranteed to get your legs burning
Located on the shady north face of the front Levis Mound, much of the soil on the North Face trail is loamier than many other areas in the trail system, while still possessing areas of the classic sandiness. The artfully bench-cut trail drops down off the rocky ridge from the junction with
Porky Point
and Jackrabbit Draw ski trail, but quickly tilts upward into the main climb. From that point, the elevation gain is largely relentless until you finally roll onto the flat top of the mound.
Rider: Summer. Photo: Greg.
Yes, many of the other trails have been "artfully bench-cut," but North Face is one of the prime examples of this type of construction. This is especially evident towards the top, as the trail climbs/traverses underneath several large sandstone outcroppings and across a slope that brings visions to my mind of a black diamond ski run.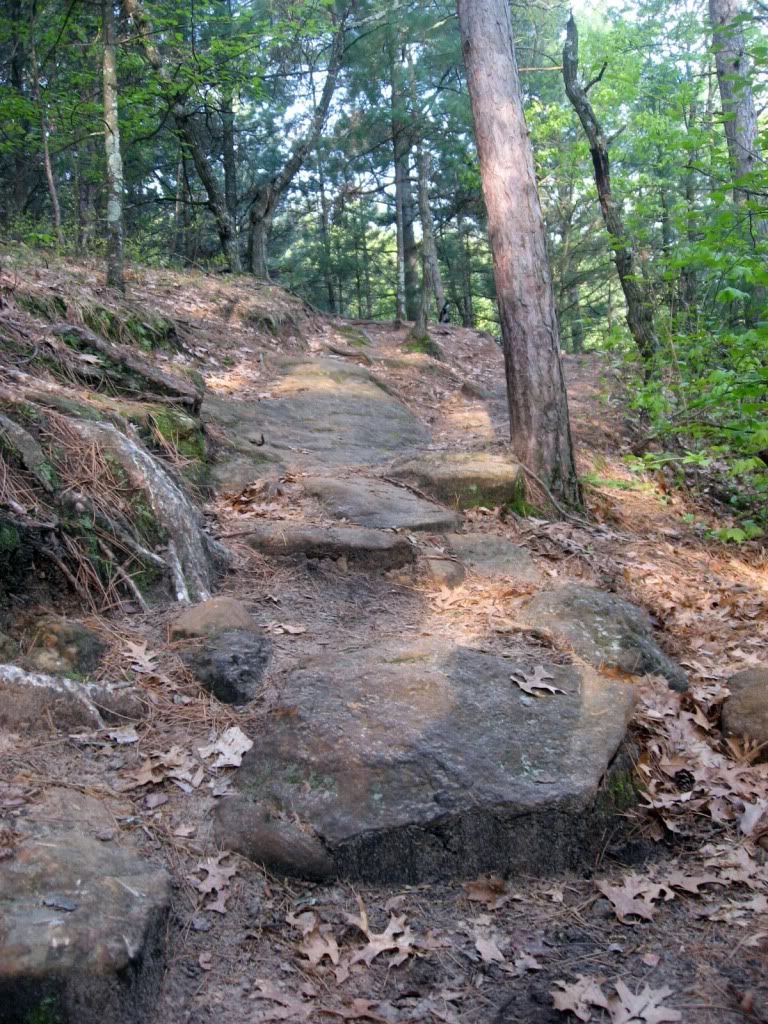 The Rock Garden.
Despite the relentless elevation gain North Face is one of the most rideable climbs on the front mound, as it is a pretty smooth ascent overall. Overall is definitely the key word because right smack dab in the middle of the climb is a big 15-20 foot long rock garden with some very large rocks that pose a serious challenge when ascending. When I was last at Levis I rode North Face twice and didn't clean the rock garden either time. I appreciate the fact that there are challenging sections like this spread throughout the system, seemingly put there just to keep you honest. I know from experience that whenever you do clean one of the tougher sections, it is a much more gratifying experience than if the rocks had been removed to make way for a mountain bike super highway.
Your Turn:
If you've ridden Levis, what do
you
think is the most classic climb? If you've never ridden there, feel free to share about another classic climb that you always come back to.