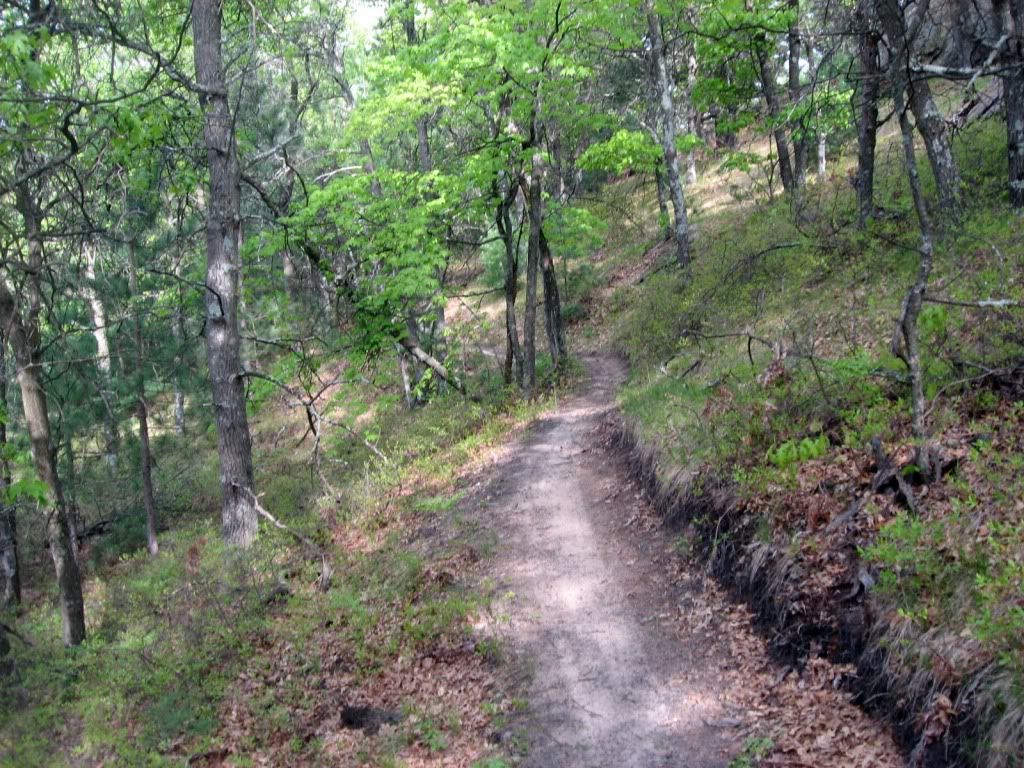 Smooth Section
Porky Point ranks among the rockiest trails in the
Levis network
. Yes, I know that I've mentioned many other rocky trails, most notably
Toad Road
and
Cliffhanger
. Porky Point probably bests all of them in sheer rockiness factor. There is a difference though: Porky Point's rocks are mostly had on a relatively flat plane, while the Toad Road and Cliffhanger trails are focused on either climbing or descending the mound.
Since most of these rocks are handled on a relatively flat trail, slow-speed handling skills play a great role in your ability to ride Porky Point successfully.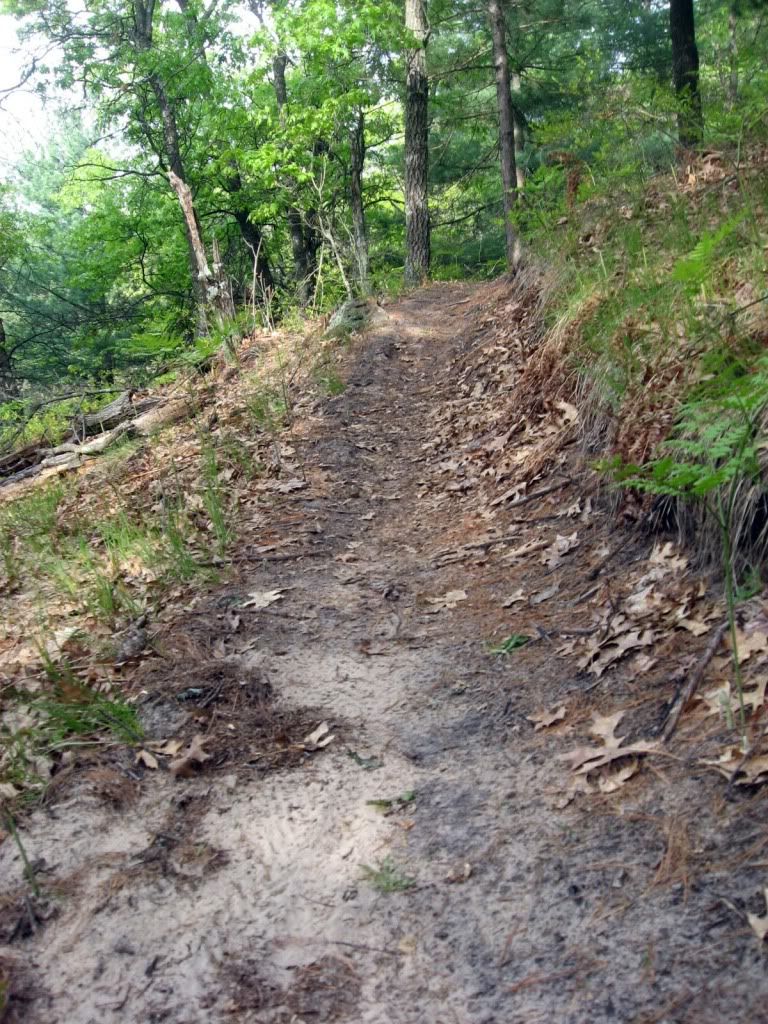 Another Smooth Section
Reroutes
Back in the pre-2008 era when
I
was riding Porky Point, it was significantly more technical than it is now. This seems to be the story told by all the trails at Levis, and like I mentioned in one of my previous posts, it's not necessarily a bad thing. In the last year Porky Point has received a major reroute of the bottommost section, bypassing what was turning into a very washed-out, rooty climb. There was also a bridge installed on what was once an intensely-technical butt-behind-the-saddle descent.
Those two reroutes aside, Porky Point has, so far, escaped the shovels of the trail technicians more than any other trail. It retains its slow-speed rockiness in style!
The Corner Under the Pine Tree
The aforementioned rocky drop with the new bridge installed. It is still too steep to climb, but eases the descent. 3 years ago this used to be either a balls-out technical section, or a slow-speed tip-toe descent. There wasn't much middle room.
Now, though, the descent is still enjoyable, but much easier:
More of Porky Point's Rocks:
Bottom Line
Porky Point is a great trail that adds a ton of rocks to my recommended technical loop (see the
main post
). Even after recent reroutes, it still contains many rocky sections that threaten to knock you off your bike, or at least make you dab!
Your Turn:
What is your opinion on technical, rocky trail? Do you crave slow-speed tech sections, or avoid them like the plague? Why?