The following is a guest post by Scott Melzer. Scott is a mountain biker from Wisconsin, and travels all around the Midwest exploring a wealth of largely unsung mou
ntain biking
trails
. Read on for an awesome review!
Location:
Copper
Harbor
Michigan U.P.
The remote Keweenaw Peninsula is home to
Copper
Harbor
. Take U.S. highway 41 north into Michigan's U.P. and follow it right into town.
Fast flowing singletrack which tends to be slightly rocky with hard pack and rooty in spots. Nice sized uphill climbs and wooden bridges connecting the trail though out.
IMBA epic ride in sequence:
Copper
Harbor
loop, Garden brook, Woopidy Woo,Garden Brook, Blue trail, Dza Beet, Here we go, Ma Maki, Say Hello. Dza Beet, Simen. De Beet, Red trail, Clark mine road, Paul's Plunge, John Lincoln Green, Maganese Road, Ma Maki, Der WE Went, Stairway to Heaven,
Copper
Harbor
loop to trail head.
I have many passions in my life. Two of which are the Green Bay Packers and riding sweet singletrack. Aaron Rodgers leads my beloved Pack and I find out that a man named Aaron Rogers leads the trail building for the Copper
Harbor
trail club. Follow the club on Facebook and keep updated on this already epic trail which seems to be expanding more each year. This system of
trails
has areas of bedrock that have been made rideable with the help of a Gas powered jackhammer. The hard work is most apparent.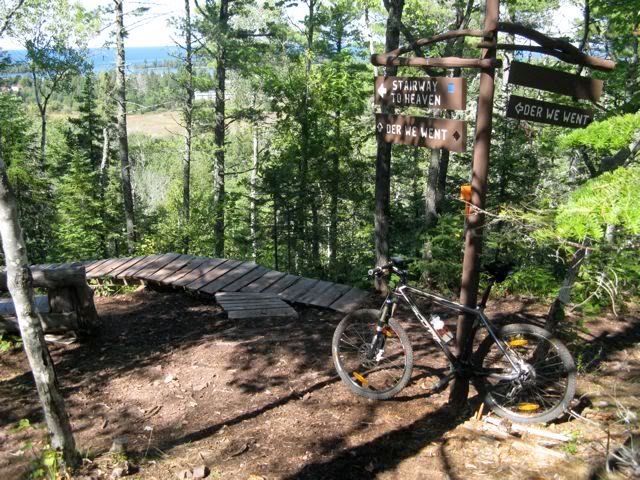 Stairway to Heaven
The area is ideal for our sport. It has a small town feel that is very welcoming. A small strip of Motel, diners and bars line the Lake Superior shoreline. The Keweenaw Adventure company works great as a starting point since they are only a few strokes of the pedals from the trail head. They offer a shuttle service to the Kewennaw Mountain lodge that connects to the nucleus of the
trails
and allows one to take advantage of the down hills. However to get the real ying yang vibe of this trail I would suggest to soak up the climbs . The trail head has some parking as well as restrooms which are very useful. A water tap for your bottles and water packs is located on the side of the rear of the building.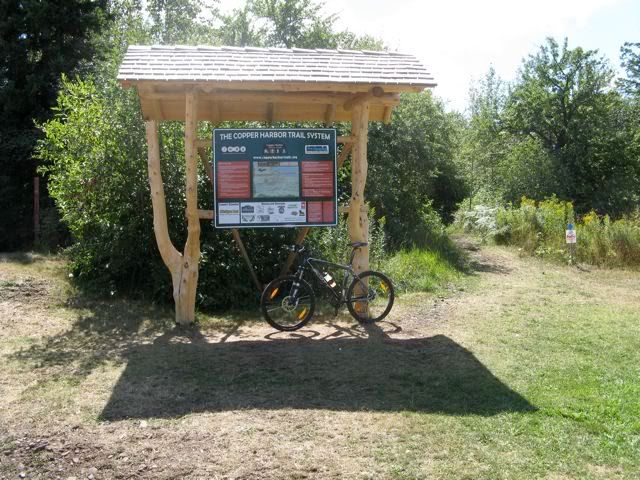 Of course being near the lake helps to keep things cool during the summer months. The
trails
are surrounded by pristine forests, and views of the lake pop into view as you speed on your way. The uphills will test your legs. In my case I had to cry uncle and hang my head while I partook in the walk of shame more than once. The down hills were payback time as you can really build speed with each crank. It can be a real challenge to focus on the trail ahead with all the eye candy views that pass by at a rapid pace. The phrase "Stay on target, Stay on target!!!" echoed though my mind as I rolled faster and faster down the technical descents and bridges.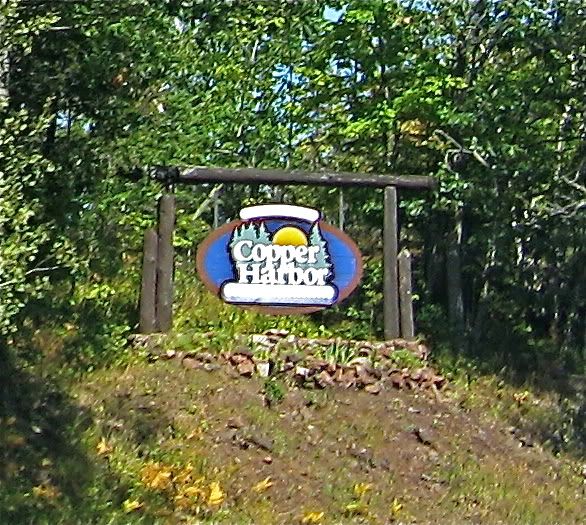 Copper
Harbor
has been called the British Columbia of the midwest. There is truth to that statement. My time at
Copper
Harbor
seemed short and sweet. Very much like a dream. I will make a trip back to this northern gem a reality sooner rather than later.
If you would like to submit a guest post, I would more than likely love to publish it! Posts on

Greg

Rides

Trails

fit into one of 2 (or 3) different categories: Informational, Instructional, or if its really good: Insightful. Email me at g.gaheil AT gmail DOT com for more info!