Jack Rabbit Trail System from Greg Heil on Vimeo.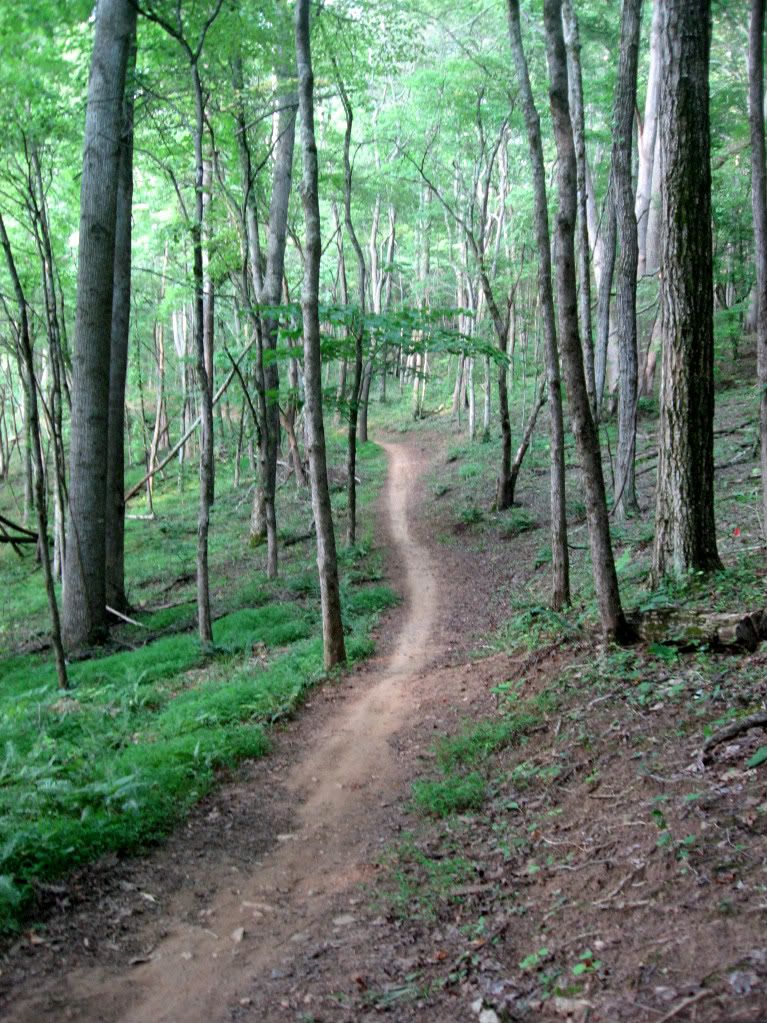 Getting There
From Singletracks.com:

From the MacDonald's/ Huddle House traffic light in downtown Hiawasse (US 64 west), head out of town towards Hayesville. Turn left when you see the sign for Jack Rabbit Campground( US Forest Service), over the border into NC. As you come to a bend and can see the lake, the trailhead is on the left BEFORE THE CURVE with a sign....
The sign is a big Forest Service sign for Jack Rabbit Mountain. At first it threw us off because it didn't say anything about a campground or biking or hiking, but take a left there anyway. The trailhead will be on the left in about a mile or so in a grassy field. There should be a sign.
The Route, and All About the Trail
I have written a great post on the Singletracks.com blog talking about the trail signage, the singletrack itself, and the history and people behind the trails. You can
read it by clicking here.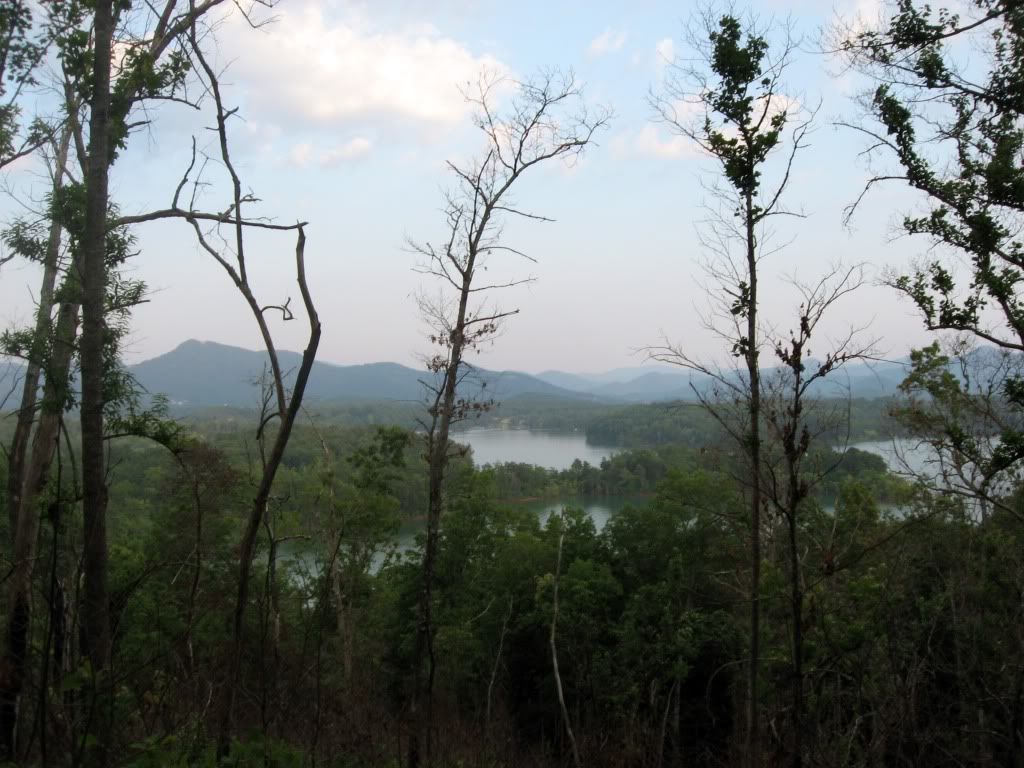 View from the High Point trail.
Your Turn:
What are your thoughts on smooth, flowy trails as compared to really rough, technical trails?