"This Thrashing Courtesy of Chicopee Woods"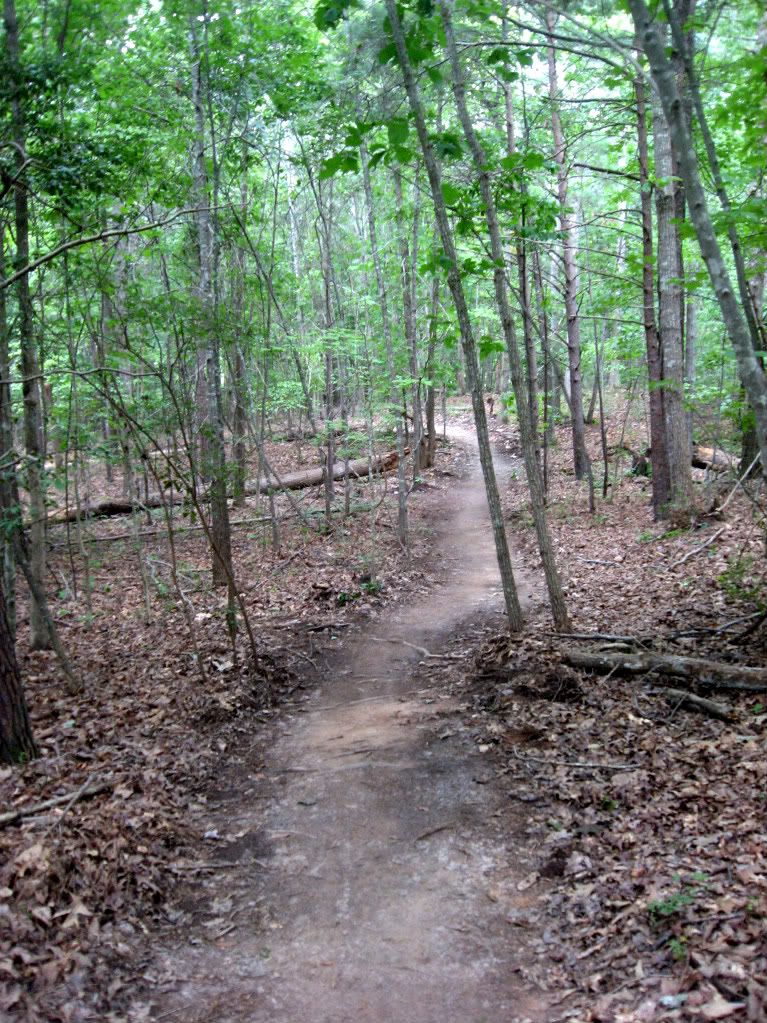 Reroute at Chicopee
After weeks of paved riding, and weeks prior to that of short, one hour mountain bike rides, I decided to head over to
Chicopee
and just ride... and keep on riding until I didn't feel like riding anymore. 17 miles and about 2 1/2 hours later, I was done. It was rejuvenating to just be on the bike for several hours, out in the woods, getting rained on and muddy and sweaty... to just
return to the elemental
and let everything else fade away.
In order to release everything that hinders, I only took two pictures and didn't worry about shooting video. I focused solely on the ride, on the workout, and on working through things that had been on my mind of late.
Man,
did it feel
good!
Stock Tires
I have actually been riding the Zeppelin Elite on the tires which came spec'd on it.. I had switched them back over to the skinnier, lower-profile stock tires for my weeks of road riding. When the time came to jump back on the dirt, I didn't take the time to change my tires--I just let some pressure out, and went with it. I have to say, overall they have been impressing me! Maybe I was too harsh on them in some of my earlier posts.
There are areas where their shortcomings become evident, primarily, in wet conditions. They don't enjoy wet roots and wet clay, especially when going fast down a big hill. For the most part though, they performed really well, especially at Chicopee Woods.
Now here's what's probably going to happen: I'm going to change my tires tonight or tomorrow and the nice ones are going to make a world of difference, and I'm going to wonder "Why'd I ever bother riding those skinny tires for a full week?"
Group Ride
On Thursday I went along on one of the group rides leaving from the shop in town that I don't frequent very much. It was a great ride, and I definitely got worked over! I need more rides like that one to help me recover my fitness after these months of taking it easy on the bike.
The coolest part about hanging out with those guys was probably getting to talk about Airborne, their philosophy, and their bikes. The guys seemed very impressed with the Zeppelin, and they guessed that it retailed for about $2,200. They were shocked when I told them it was closer to $1,200-$1,000, and that I had gotten it for free. I proceeded to tell them about the Flight Crew and some of the other cool, innovative approaches that Airborne is taking. Anything we can do to spread the love, right?
All in all, it was a great weak of Zeppelin-riding awesomeness! Like usual, I'm planning on riding as much as I can this weekend. Stay tuned next Friday for more information on what's going on in the Airborne world!
Your Turn:
Please feel free to share your thoughts on returning to the elemental and just riding... and not worrying about anything else. Or feel free to weigh in on anything Airborne related! If you have a question on
how
to comment,
please read this step-by-step post.