In order to help us (the Flight Crew) get the word about Airborne's products out there even more effectively, the guys in charge decided to send us yet another free mountain bike! The choice was very difficult the second time around, as the Zeppelin Elite
is continuing to serve me well as an all-around every day type bicycle. I considered getting a hard tail, but I'm honestly not a big fan of their current hardtail designs (although the new 29er on the way is looking fabulous!).


Airborne Taka
After much internal debate, I decided to take one of the Takas. The
Airborne Taka
is a full-blown downhill bike boasting 8 inches of travel, a bomb-proof frame design, and burly components.
I have wanted to get into downhill mountain biking for a long time. Gravity-fueled adrenaline-pumping sports are what I'm all about. I come from a
background heavy in downhill skiing
, so riding a lift and shredding downhill at high speeds come very naturally to me.
I'm not currently living in the most ideal part of the nation for downhill or freeride type riding. There are a few trails nearby that are designed to be downhill specific, and I'm itching to check those out. Also, about a 4 hour drive north there are a few ski resorts in North Carolina that offer lift served riding. Come hell or high water, I'm going to make it up to one of them before the end of the season!
Me and my Taka
So Far
So far I haven't tackled any very intense terrain with my new burl-master. The only riding I've been able to do has been around my apartment on some small drops, airing off and riding some stair sets, and a short, steep singletrack drop. Right now, my goal is to get used to riding this bike, and to figure out how it handles when airborne. (Haha, get it?!)
Here's a video showcasing my efforts up to this point:
Taka Time
from
Greg Heil
on
Vimeo
.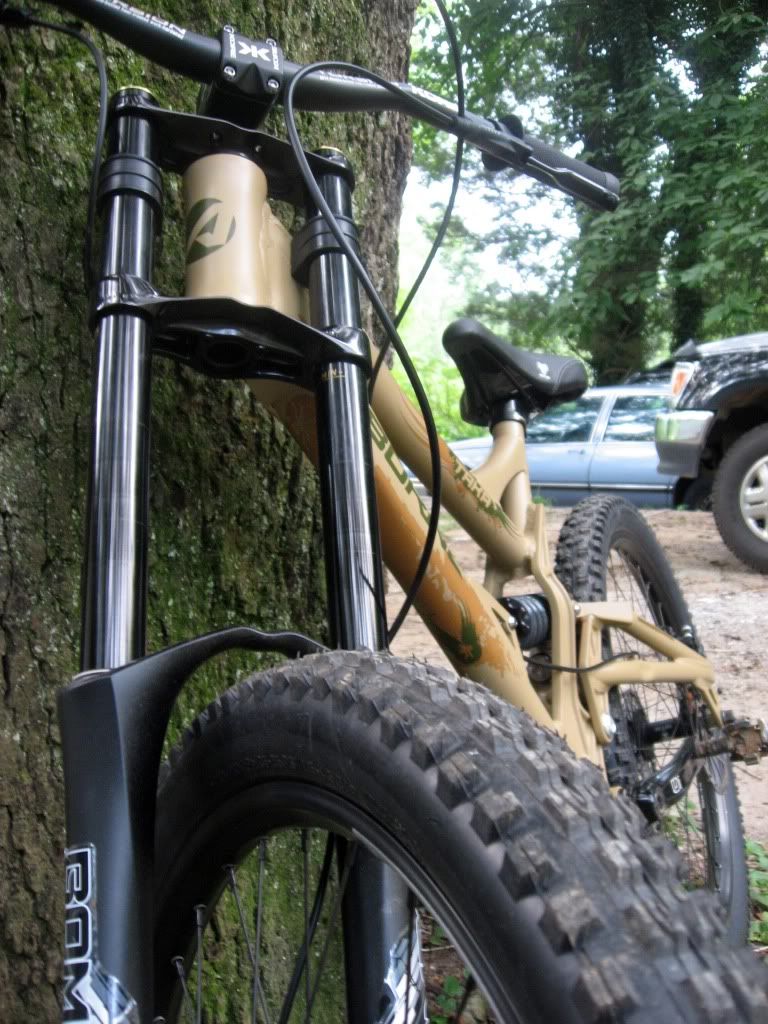 Big Dual-Crown Marzocchi Fork
The Future
Stage #2 of Taka Time is to get more hang time, and start increasing my height and distance of jumps. Now I just need to find more things to launch off of!
Your Turn
I've already asked this question on Singletracks.com, but I'd love to hear from you all too. The question: what 3 tips would you give someone getting into downhill riding?
If you haven't ridden downhill before, what would you like me to learn or experiment with that I can pass along to you?