Welcome to the Greg Rides Trails photo annual! About a week ago,
I announced
that I was giving away $100 to whoever submitted the best photo. I knew that if Daniel got wind of this contest, he'd probably take the cake! Daniel's a mountain biker from Alaska who travels all over the lower 48 during the winter. When he sent this photo in, he wrote:
Glancing through a few hundred shots here on the laptop its so hard for me to find one in particular I like. There are too many, I got some fantastic action shots last winter shooting for the races in AZ, plus all the trail pics over the last few years of my traveling. Personally Im not a real competitive kind of guy but do love seeing others pictures- Ill send you this one, not because I feel it's my best or that it's a 'winner' but because hopefully it is different than any of the other photos submitted to you for this show.

This was at the end of a day 1 of shooting at the 24 Hours in the Old Pueblo race last February outside of Tucson.
Well Dan, that photo is a winner! Thanks for participating, and once I have your details, $100 will be on its way to your mailbox!
If you would like to check out more of Daniel's work, you can read his main blog
here
, and check out one of his current photography projects
here
.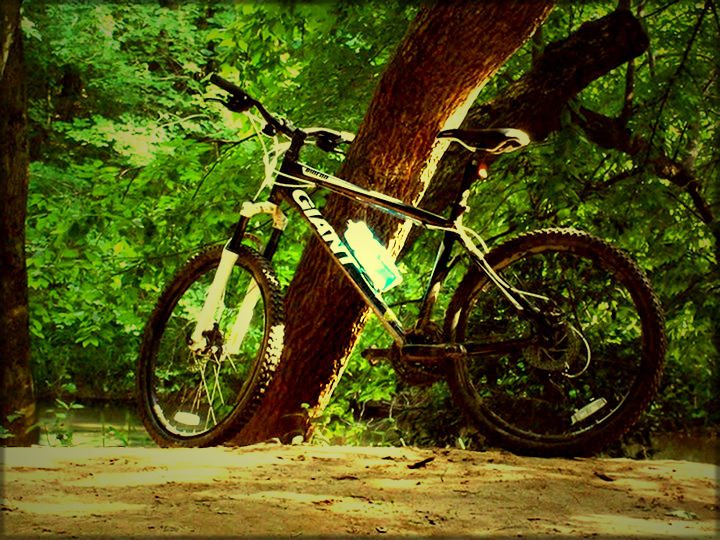 Taking second place is Dustin (known as the E-Man) from Georgia. He took this photo while riding at Watson's Mill Bridge State Park. Choosing second place was so hard, but this picture won out due to awesome lighting and color.
For second place, E-Man wins his choice of cycling-related t-shirt from
Wear Endo
.
Very nice!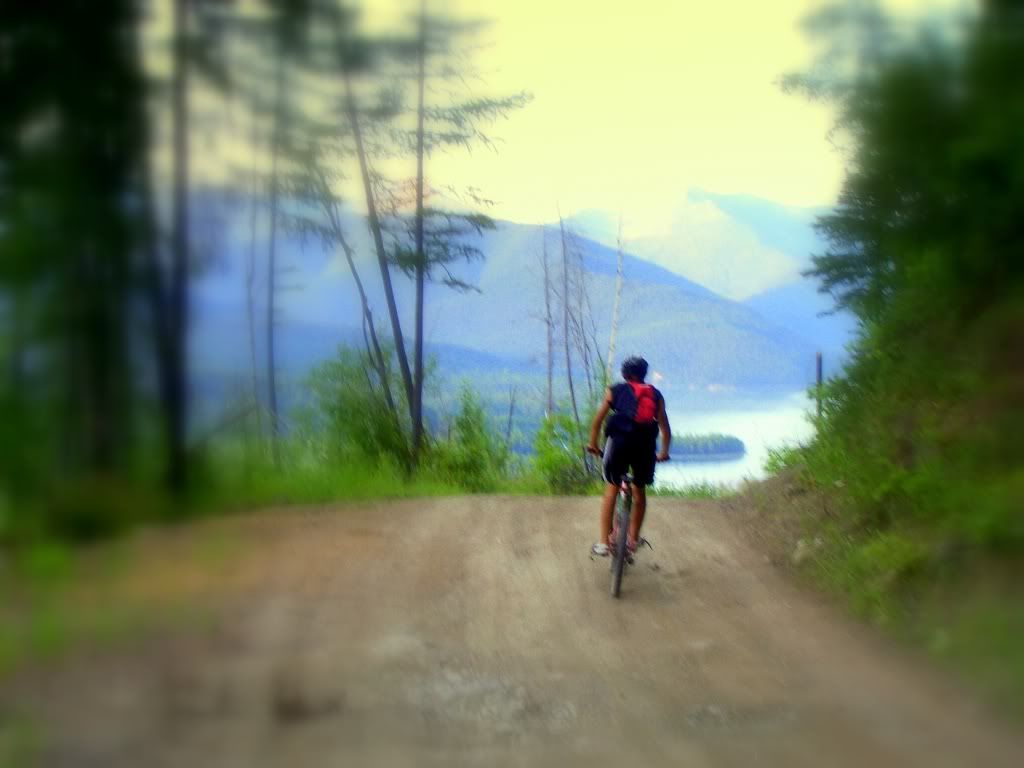 Finishing in the 3rd and 4th place prize category is this photo from Brenton of one of his friends riding near Hungry Horse, Montana. I love the view of the reservoir in the background: awesome shot man! Some
Airborne
schwag will be heading your way soon!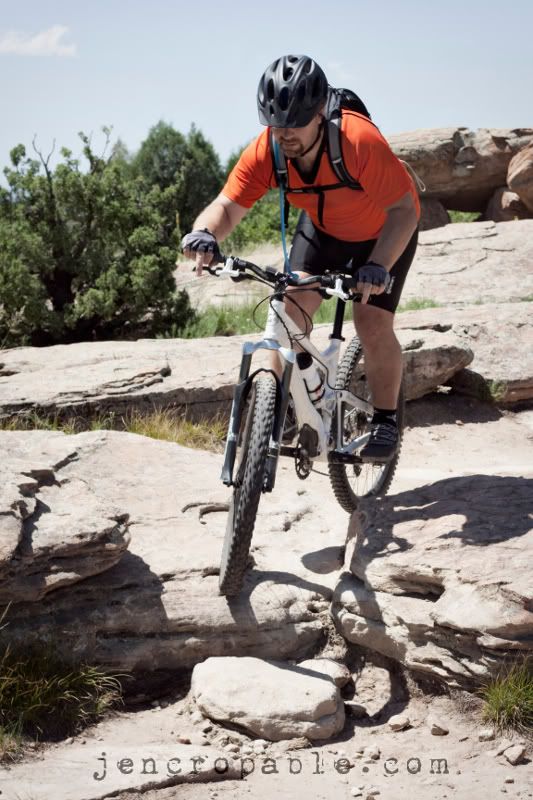 Also finishing in the 3rd and 4th place prize category is Corey from Colorado, bringing us the most intense technical riding of all the photos submitted. Good job, and great form on those rocks! Whatever trail this is, I want to ride it! Some
Airborne
schwag will be heading your way soon!
A huge thank you to everyone who submitted a photo! Please be sure to check out all of the other awesome shots below.
Click on the thumbnail for a larger view.

This photo was submitted by Brian and was taken after a controlled burn along the Modoc trail in South Carolina.

Marty playing battleship with his new frame.



Darryl from Loving the bike at the top of Timothy Hill in St. Kitts.

Darryl from Loving the bike "MTBing through the cane fields of St. Kitts."

One of mine taken while we were in Colorado this May on the Coyote Ridge trail.

Submitted by Mark from Connecticut of CycleSnack
Your turn:
Please feel free to share these thoughts on these photos! Which one was your favorite, what you liked about individual shots... and if you have a photo that you're dying to share with us, link to it in the comments below, and maybe I'll add it to this post!
PS
Remember that if you ever go to buy a shirt off of
Wear Endo,
be sure to use the discount code "gregridestrails" at checkout to get 15% taken right off the top!