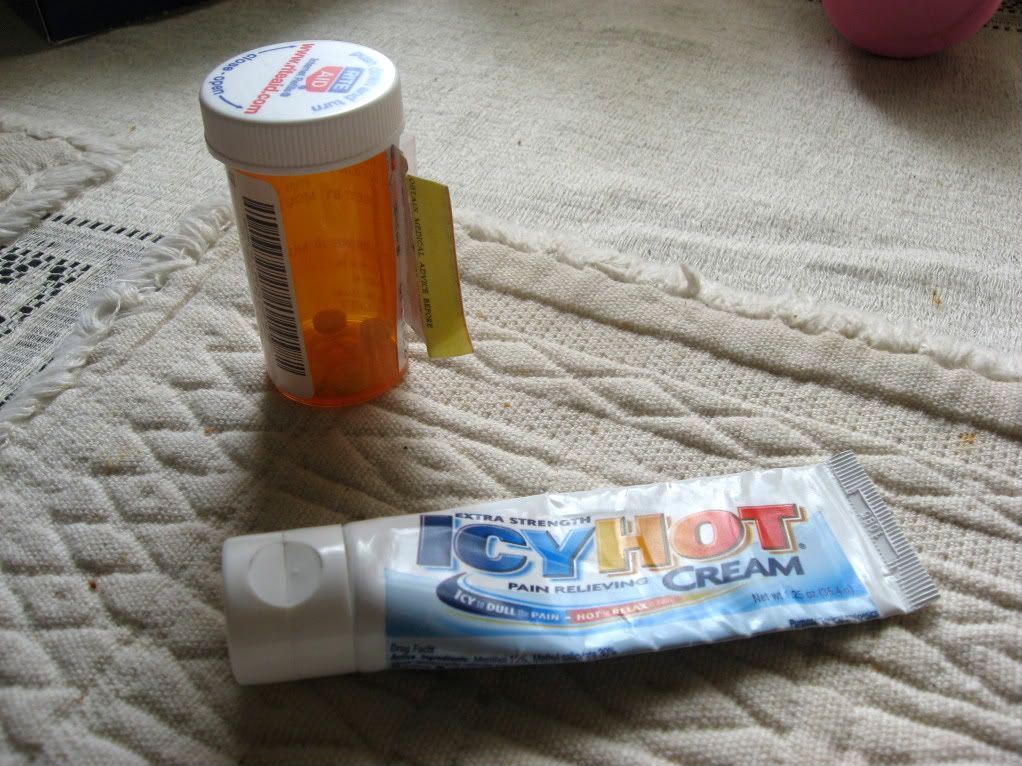 Over the past 4 and 1/2 months I have been battling chronic mid-upper (thorasic) back pain. It has been a miserable struggle, and has had me off the bike for weeks at a time, and at others has confined me to just paved road riding. In addition to this back difficulty, I have been experiencing stomach pain along with it for the past 2 months or more.
I have seen 2 chiropractors, 2 doctors, and 1 physical therapist over the past 2 1/2 months. I have undergone a battery of treatments and tests, and am still not fully recovered. However, I think that now I am on the path to a full recovery and
maybe
I will be completely healed within another month.
Over the course of this physical struggle, I have been learning many things about myself, and about life. Below are 6 key things that I've been learning and pondering:
Not to take my health or physical fitness for granted. It can disappear in the blink of an eye, without any warning or apparent cause. Be thankful for what you have! For so long I lived oblivious to the fact of how healthy I really was. I took it so for granted, and I shouldn't have.
To take advantage of my health. As a corollary of #1, if you are healthy and pain free, don't sit around on your bum! Get out and exercise! Enjoy your body while you have the chance! I was no slouch in this. Still, after having experienced this much pain and downtime, as I hopefully struggle my way back to a full recovery I am going to seize every opportunity with so much more zeal and fervor than I used to! I'll revel in the simple ability to make myself tired, without having unnatural pain.
To be thankful for the ability to ride a mountain bike. This is implied by numbers 1 and 2 above, but stems even beyond it. Every time I get out and pedal the bike, especially when it is on singletrack, it is such a blessing! Yes, I'm blessed by being able to be healthy and active and not be in pain. Also, I'm blessed by not having to struggle for survival, so I have free time on my hands to do things like ride singletrack. Not only that, I'm blessed to be able to own a decent mountain bike, and to be able to keep it in good running condition (most of the time).
Life is pain. Life is full of pain, and the moments that we aren't in some sort of discomfort should be cherished! Pain/discomfort can definitely be physically oriented, but it can also be mental or emotional too. I figure I might as well get used to it.
I can't always fix things by myself. Sometimes, I need other people's help. Yes, this means that sometimes I need to go to the doctor. Despite the fact that I think I know my body inside and out and can tell what's wrong, I am not an expert. Sometimes, you just need expert help. That's what doctors and physical therapists are for.
Doctors aren't always right. Despite #5 above, doctors are not always right and don't know everything! I know myself pretty well, and sometimes it pays to just go with my gut instinct. Also, using wisdom and discernment between differing medical opinions is key in making beneficial decisions.
Your Turn:
Have there been hard times in your life that you have learned something from? If you feel confident to share, please drop a comment below! Feel free to share your struggles, their conclusion, and what you gained from them.
Click here to check out part 2.