The Zeppelin Elite after a morning of ripping singletrack.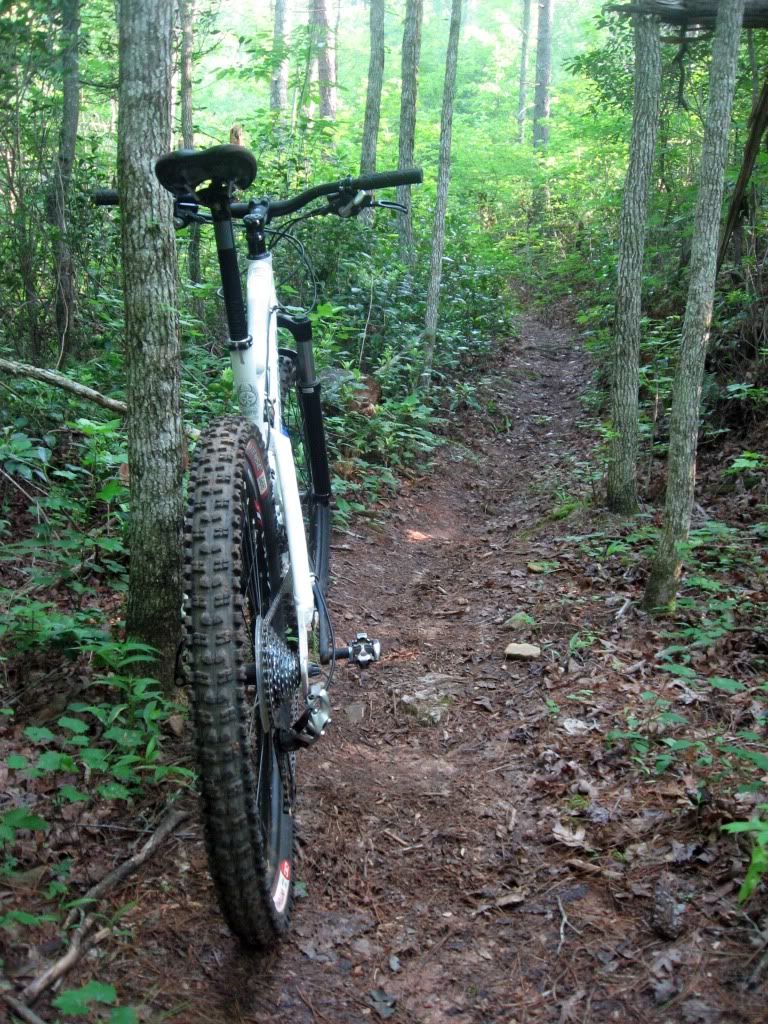 Beautiful trail!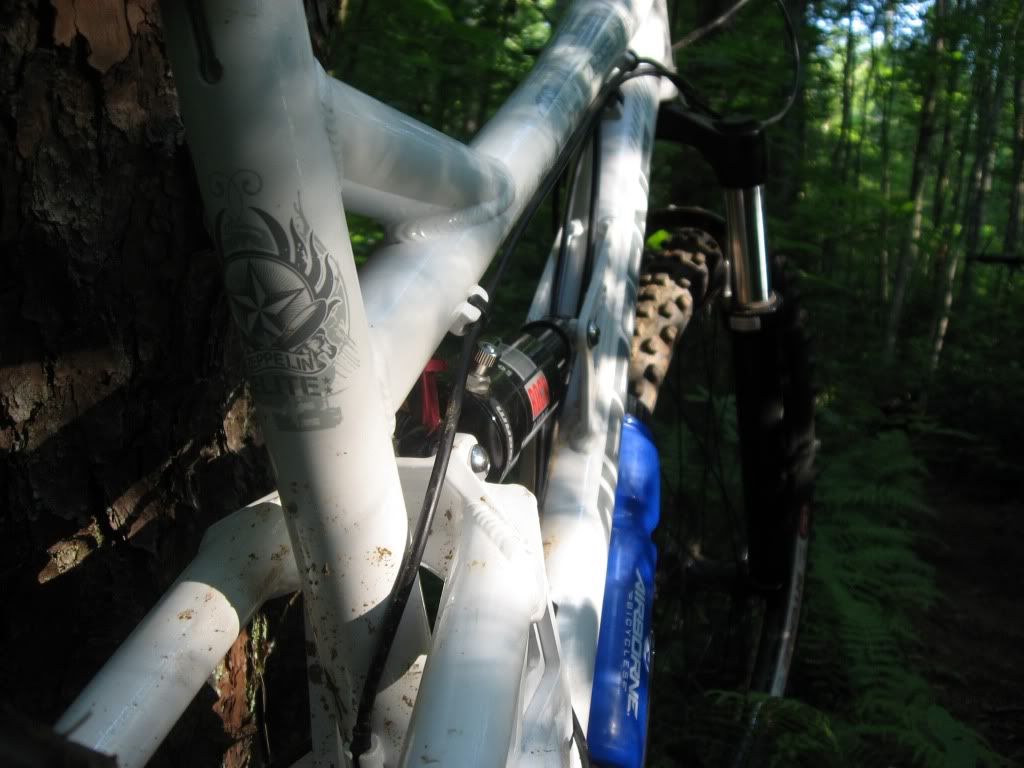 Zeppelin Elite
The Airborne A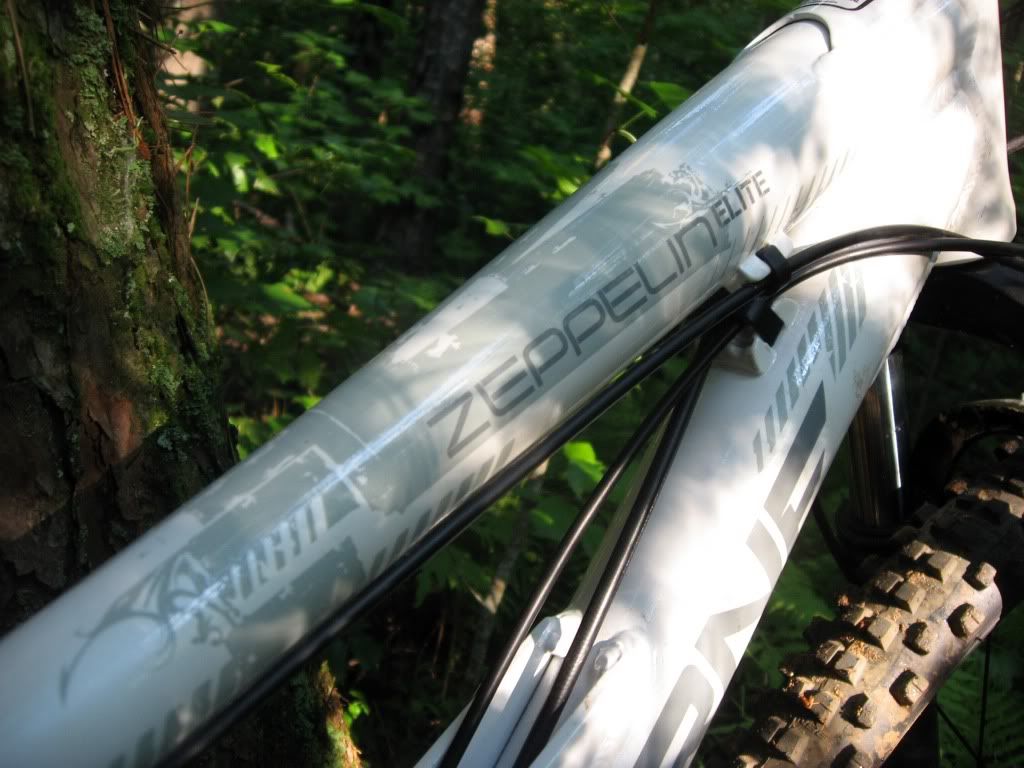 Zeppelin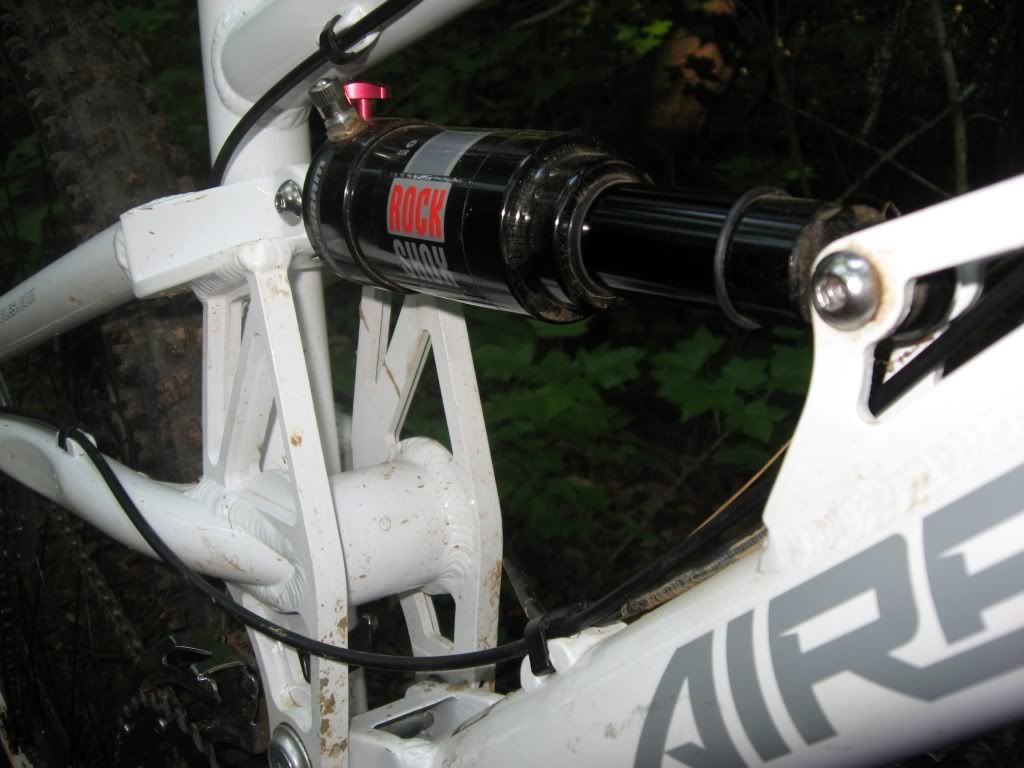 Rock Shox rear shock.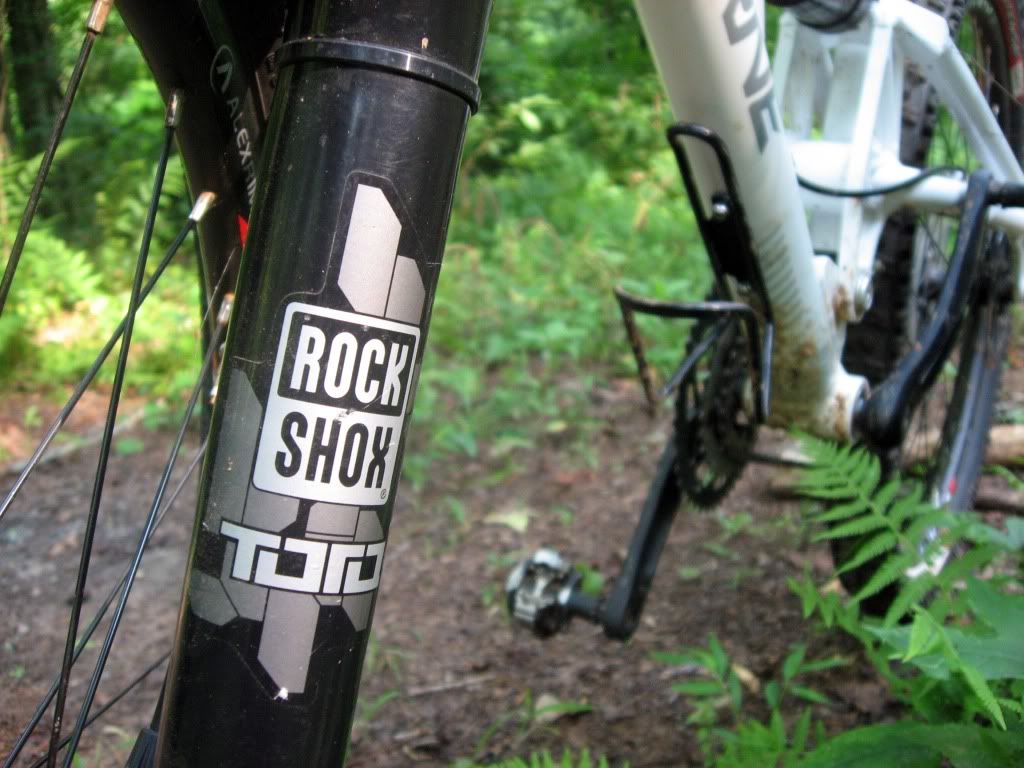 Rock Shox Tora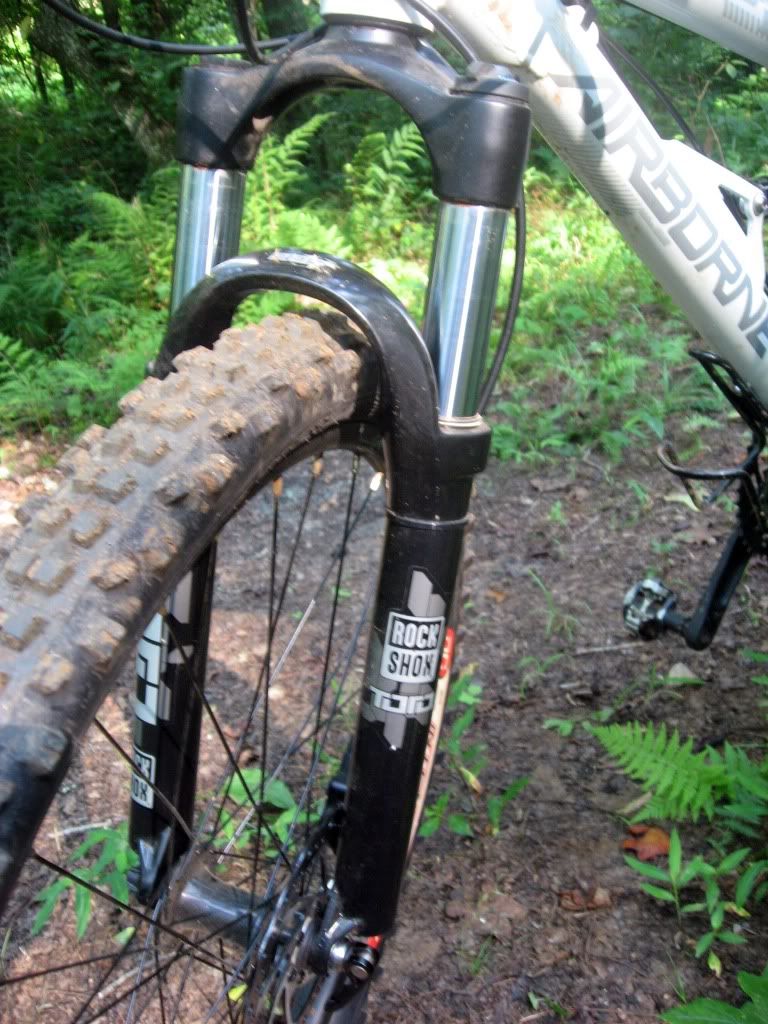 Rock Shox suspension fork.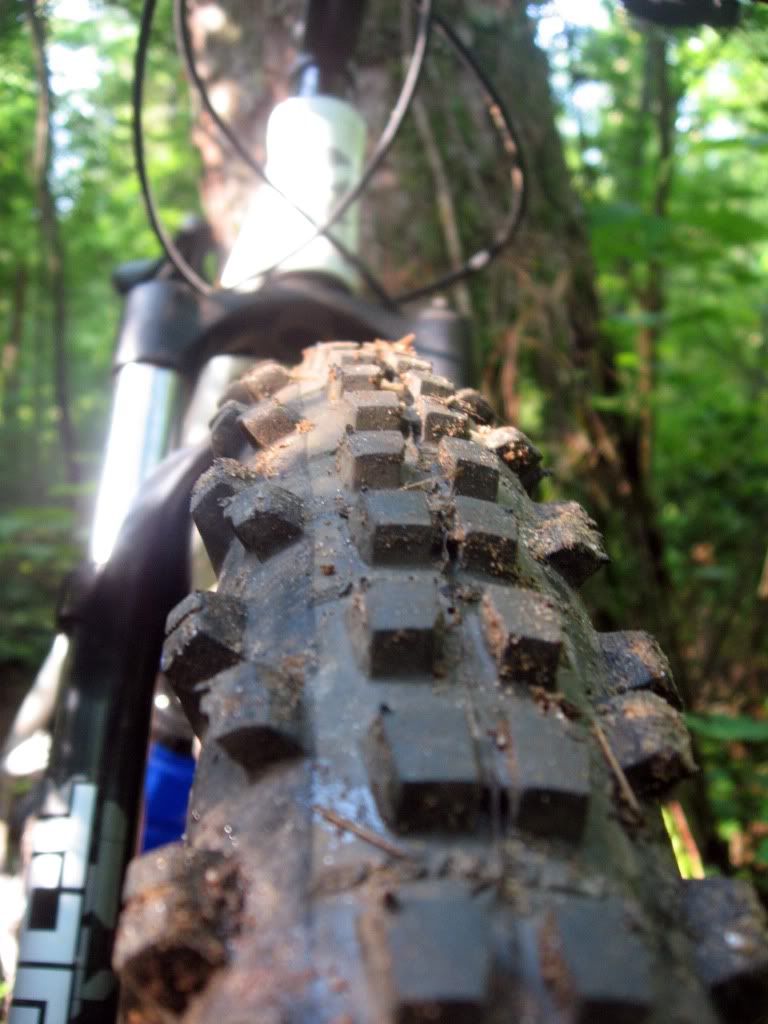 Very happy with my choice of the super burly Intense tires.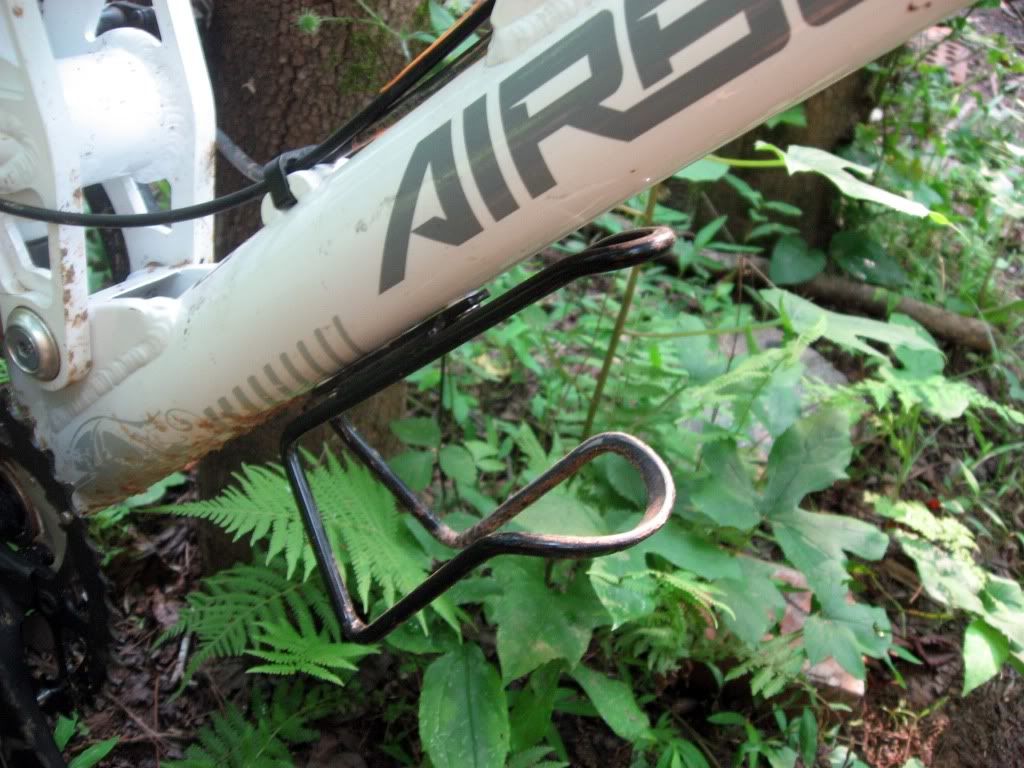 I added on a black water bottle cage that matches the rest of the bike nicely!