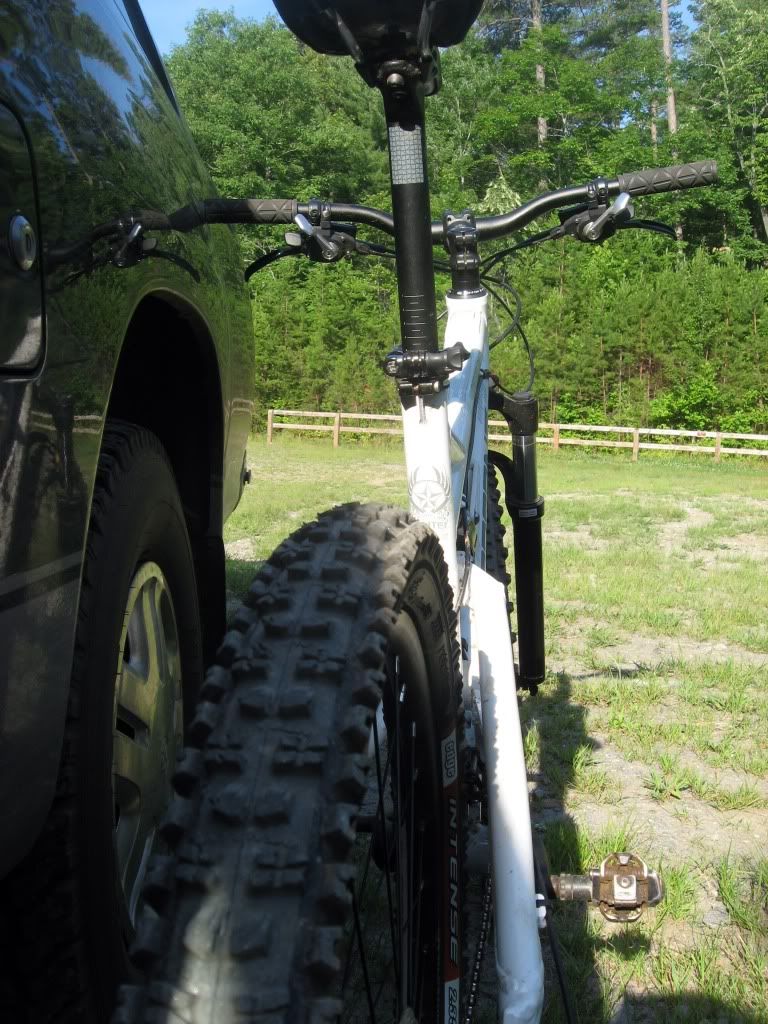 The biggest Airborne news that I have is probably the above video, which I just posted to the
Airborne Facebook Page
today. All of the footage was taken on local North Georgia trails while riding the Airborne Zeppelin Elite. The Zeppelin has been riding very well, and I have been
very
pleased with it as a bicycle. This is the type of bike that I can just see myself riding day in and day out... which is why I chose it. The Zeppelin has definitely been meeting my expectations in a very good way. I can't wait to see what Zep 2.0 looks like...
That would be the other big news in the Airborne realm: there are a ton of really cool bikes/designs currently in the mix. I don't want to say too much, but I'll include a short blurb that Airborne posted over on their page:
The Product Team here at Airborne Bikes will be spending the next two weeks at the factory working on some new and exciting stuff. We don't want to say too much but let's just say that mountain bikes won't be our only offering soon!

Feel free to comment on here to let us know what you would like to see in the future. You never know where the next great idea may come from.

Keep riding.

The Airborne Product Team
Yeah, there are a lot of
very
cool bikes in the works, not all of which are mountain bikes. Airborne's lineup is currently pretty good, but I think that it will soon be
really good
with the next line of bikes. This is so cool to be a part of!
Your Turn:
I really want to hear what you thought of the video. What did you like, what didn't you like? What was done well, what needs improvement? What would you like to see more or less of? Please leave your comments below.
Oh, here's a little
incentive
: