Click here to check out Part 1.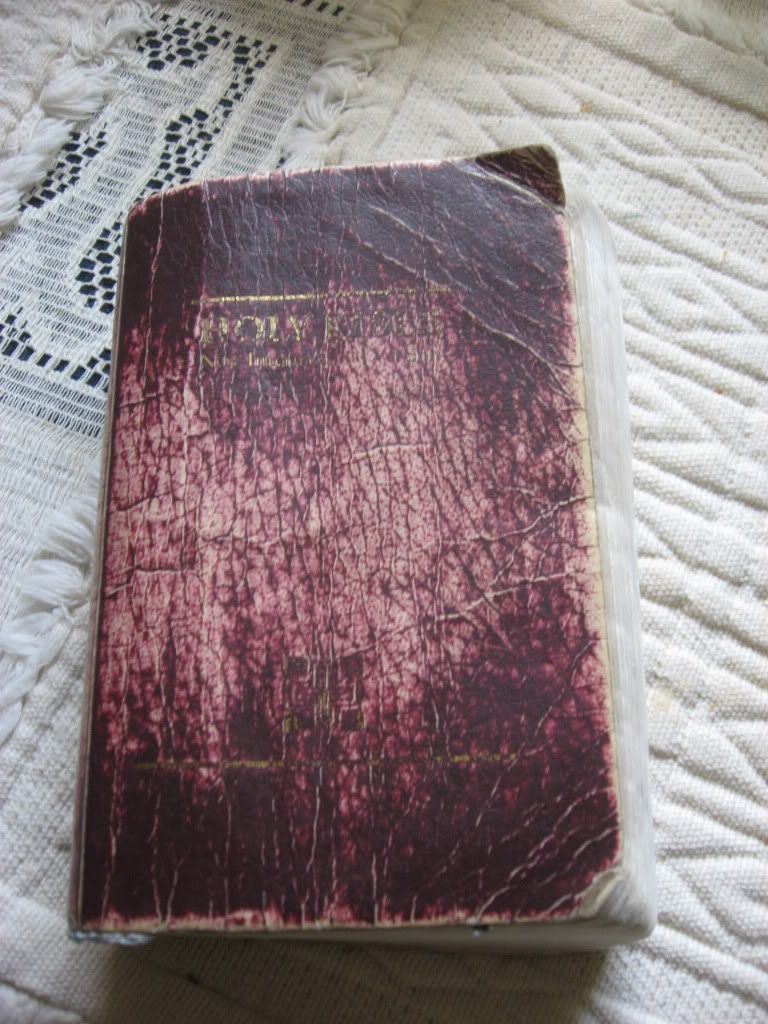 Pain can have vastly different purposes, depending on your philosophical views. For instance I, and most other mountain bikers, hold to the philosophy that "Whatever doesn't kill you only makes you stronger." As evidenced by the rampant obesity in America today, that is
not
a very commonly held philosophy. Rather, many people strive to avoid pain and distress as much as possible, and so they eat themselves into a gargantuan body while watching TV and dreaming of being someone they're not.
Religious views can also have a large impact on what one thinks the purpose of pain is. For instance, holding a Darwinistic perspective could lead one to endure much pain in order to strengthen himself (see above) and become the "fittest." OR, the lack of a greater meaning in life could lead the holder of an atheistic world view to avoid pain at all costs, because really, what is the purpose of pain? Pain is annoying, uncomfortable, and serves no purpose other than to depress us even more by the pointlessness of our situation.
On the flipside, those who hold a worldview based on Biblical Christianity already have a thought paradigm in place when pain comes into their lives. For we know that suffering has a purpose:
Romans 5:3-4 (NIV) 3 Not only so, but we also rejoice in our sufferings, because we know that suffering produces perseverance; 4 perseverance, character; and character, hope.
James 1:2-4 Consider it pure joy, my brothers, whenever you face trials of many kinds, 3 because you know that the testing of your faith develops perseverance. 4 Perseverance must finish its work so that you may be mature and complete, not lacking anything.
All this talk of
perseverance
is something that we mountain bikers can understand. We are constantly pushing harder and further in order to become fitter, faster... to have more stamina, more
perseverance.
Endurance athletes understand that
perseverance
takes struggle, pain, and a great deal of time to achieve. Yet, we still view it as a worthy goal.
Why is that? Having more endurance, more perseverance means that we can go longer, harder, and at a higher level. It means that we are capable of doing more and
accomplishing greater things.
This is why I believe God puts us through hardships so we develop greater perseverance: because after we reach the other end of the trial,
we are capable of accomplishing more for His kingdom than we could have ever accomplished beforehand!
As I emerge (hopefully) from these months of pain (for more info, read the
beginning of yesterday's post
), I hope to take away a number of things that God is trying to teach me through this pain:
Trust, and God's capability. To trust in Him that he will deliver, even if at the time I can't see a light at the end of the tunnel… and even if I still can't. I need to learn to trust him to know what's best for me when I don't. As Jason Croy preached about last Sunday, we often doubt or don't fully grasp God's capability.
Perseverance, greater strength. Like I mentioned above, when I come out of these long months of pain, how much stronger of a man will I be? As mountain bikers, we often speak of powering through pain in our legs, pain in our whole body during the most epic of rides or races. I have hated this back pain as it has not been a "good pain." But still, won't I emerge from the other side of this with a much greater tolerance for pain and discomfort?
Patience. This goes along with trusting, and being strengthened through the pain, but patience in suffering is a virtue.
Priorities. What really matters in this life isn't what we do for our hobbies. It is the people that matter most. Jesus was all about his God and sharing God's love to the people around him. So often I have trouble looking past my circumstances to what God wants me to do, even in spite of them.
Happiness. Where do we draw our happiness from? Do we draw from the well of everlasting happiness that is Jesus, or do we try to find satisfaction in things that fade and that can be taken from us? Mountain biking, physical fitness, and even movement can be taken away from us.
Eternal perspective. This body will one day die. Instead of being so constantly focused on the here and now, on the pain that I'm currently experiencing, I must fix my eyes on eternity which will be free from pain! This world is fallen and broken and has been since the Garden of Eden. Life on this earth is pain! (See #4 from yesterday.) These earthly bodies are mere shells for our spirits, even if they will one day be resurrected, this body will still decompose first.
Hope. All of the things I've listed above factor into learning how to live with a constant hope for the future, and an implicit trust in Jesus and his plan for my life. Even after these 4 1/2 months of pain, I still am having a difficult time trying to grasp this concept of living filled with hope and joy. Maybe this is something that I will more fully comprehend after I have finished this trial and can look back on it from a distance.
It can always get worse. I have been tremendously blessed in so many areas of my life! I have a gorgeous wife who loves me and has supported me as best she can through this struggle. We don't have a lot of money, but do have health insurance and enough to cover these medical costs. And I know that God has a plan for my life, even if I don't always understand all the twists and turns that I'm taking along the way. It could be much, much worse.
Your Turn:
Feel free to share your thoughts below on philosophy, worldviews, theology, and how that impacts what we learn (or fail to learn) from trials such as chronic pain.