As promised, here are some multimedia goodies from my time out at the Jackrabbit trail system near Hayesville, North Carolina. In addition to this, expect a more in-depth write up and full-length video sometime in the near future:





Tree Ride!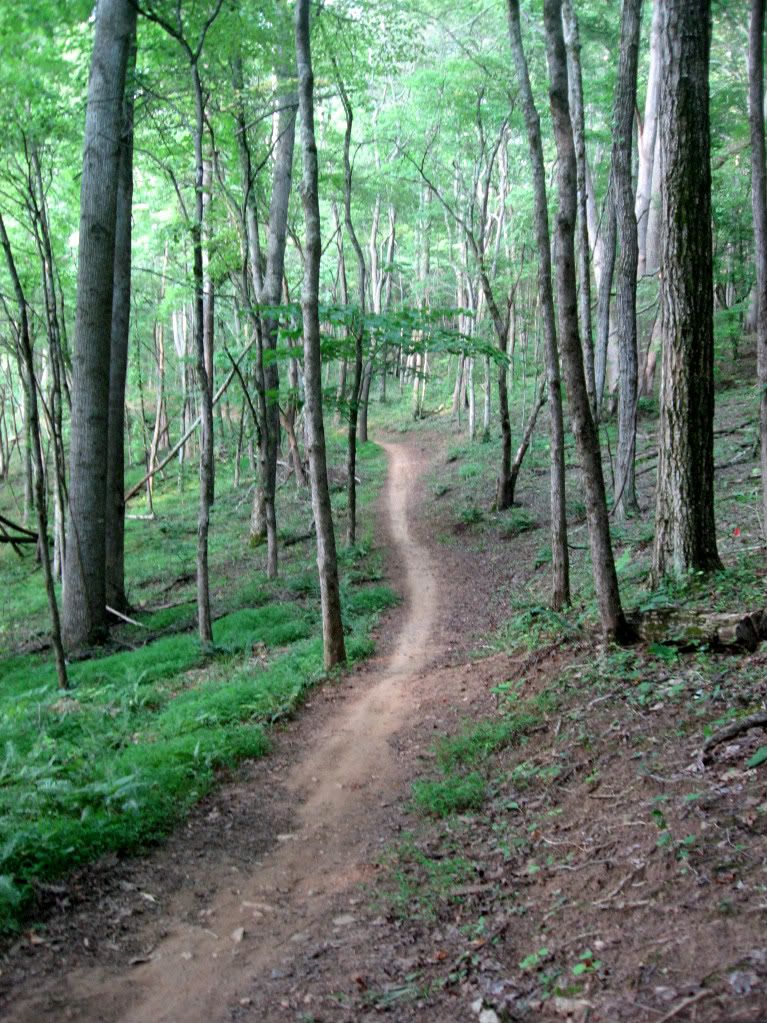 Jackrabbit Trail System
We rode Jackrabbit on a Wednesday, and the following weekend my wife and I headed over to Clayton, Georgia for some camping and, of course, mountain biking. We rode the incredible
Stonewall Falls
loop,
and I also rode the
White Twister trail.
White Twister was a big letdown. I had heard some rave reviews of that trail, but it seemed completely covered in large downed trees.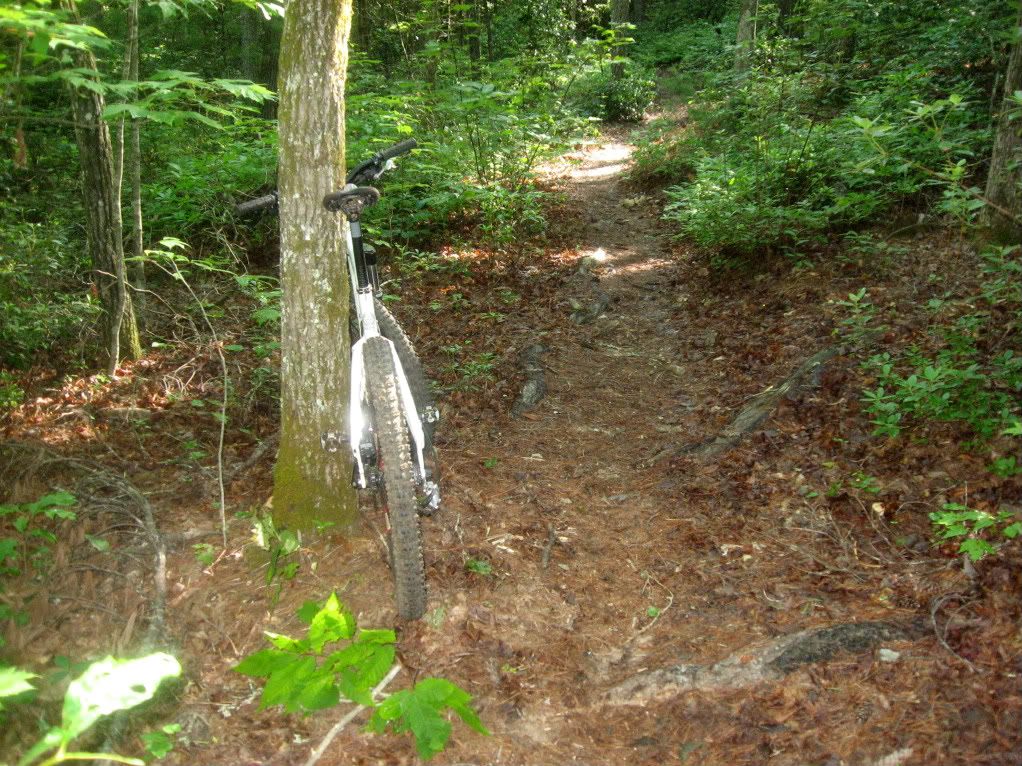 Stonewall Falls more than made up for White Twister's shortcomings. Consisting of well-built benchcut singletrack, there were climbs to be had aplenty, and downhills to go right along with them! The downhill sections of Stonewall Falls were an absolute blast to bomb down! While there were rocks and some roots, the trail really wasn't very technical. The Zeppelin Elite soaked up whatever resistance the singletrack offered with ease. Really, Stonewall Falls is the kind of trail the Zeppelin is made for. It can climb solidly when the trail demands, and when the singletrack rolls back downhill the Zeppelin is ready to fly!
The more miles I put on this bike, the more satisfied I become with it. The Zep is really an everyday go-to type bike. While some bikes may seem to have a more specialized task (the Taka for downhilling, a hardtail for when it's not too rough, a jump bike for jumps), the Zep is one of those bikes that you can just default to and expect to handle most everything a normal day of riding will throw at you!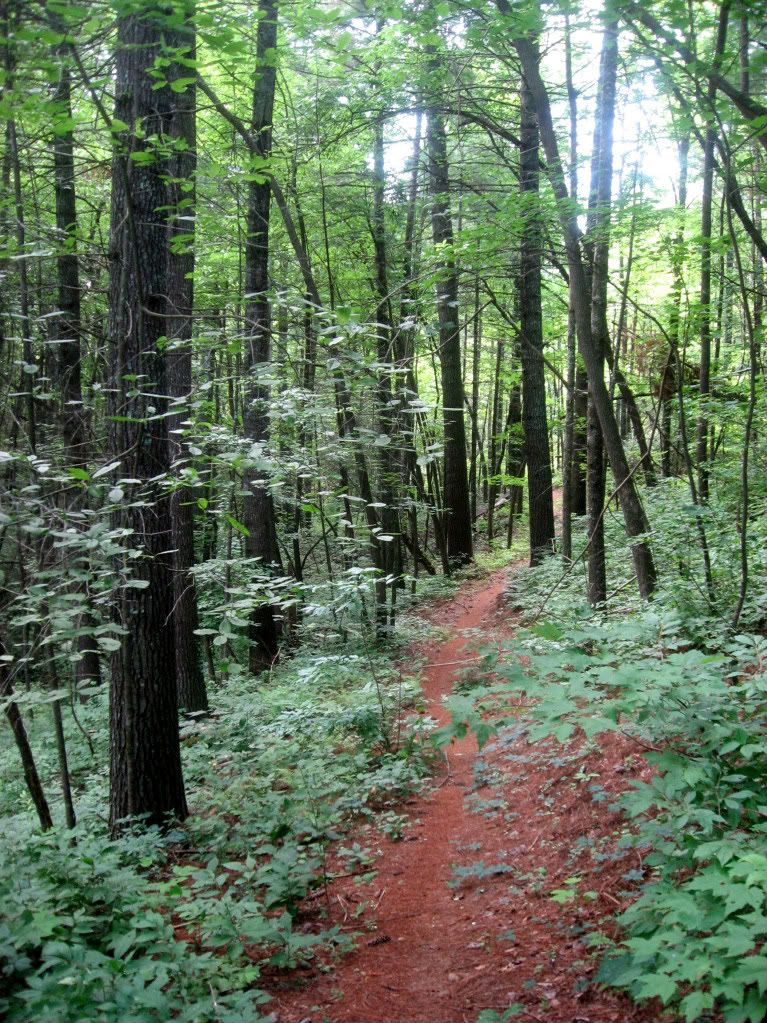 Stonewall Falls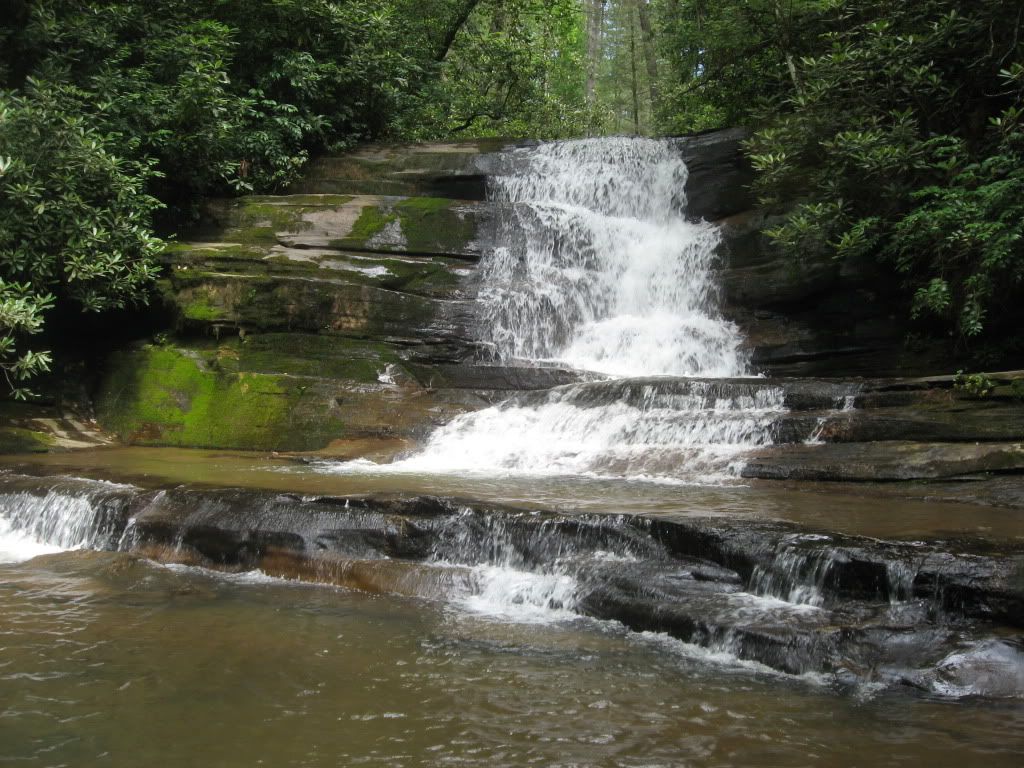 The trail's namesake.