Pedaling helps keep me balanced. The self motivation just wasn't there yesterday to get me to the trailhead, yet somehow I made it out there for a quick 7.5 mile pedal. I think that maybe I was just tired from not enough sleep the night before and classes and homework all day long.

Getting in the saddle consistent really does help me stay emotionally balanced. The emotional benefit can probably be attributed to the effects of dopamine release due to aerobic activity, but I have a hard time doing any sort of aerobic activity that doesn't involve a significant adrenaline release as well. Personally, I think the adrenaline/dopamine combo is the best drug there is. Who needs coke, seriously? I've got a mountain bike.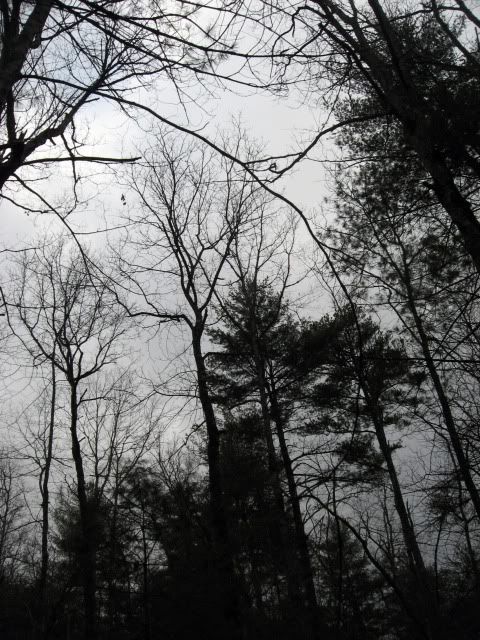 It was a gray day... didn't help with the motivation any.