Rider: Anthony. Photo: Greg.
A few day ago I got out for an easy ride with Anthony at the
Gainesville State College trail
in an attempt to relieve the
frustration
. I tried to take it easy, as I was still recovering from that weird mid-back strain. I'm still recovering, but am planning on going for a ride either at
Bull Mountain
or Bear Creek later today. I've just been itching to hit the trail!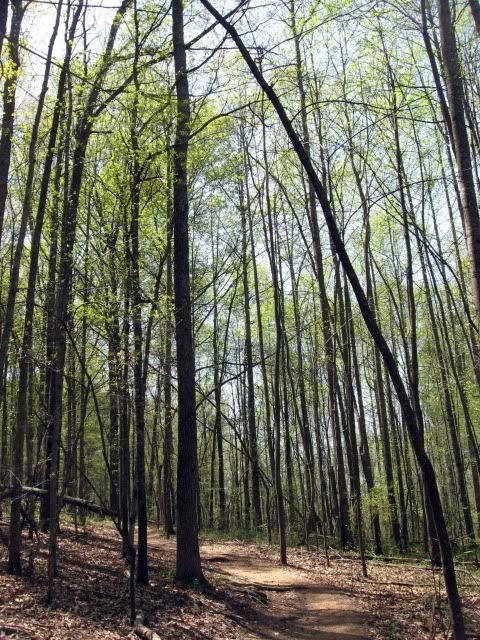 Green buds on the trees. Photo: Greg
These were the perfect trails to warm back up on, too. Mostly flat,not too technical, but still singletrack, and interesting enough to make a good 8 mile ride out of two laps.
The short ride at GSC did help relieve the tension. It was a beautiful day, and just felt awesome to be out on the trails! In the week that I had been off of my bike, the woods had gone straight from brown to green. The seemingly overnight transformation was beautiful to behold!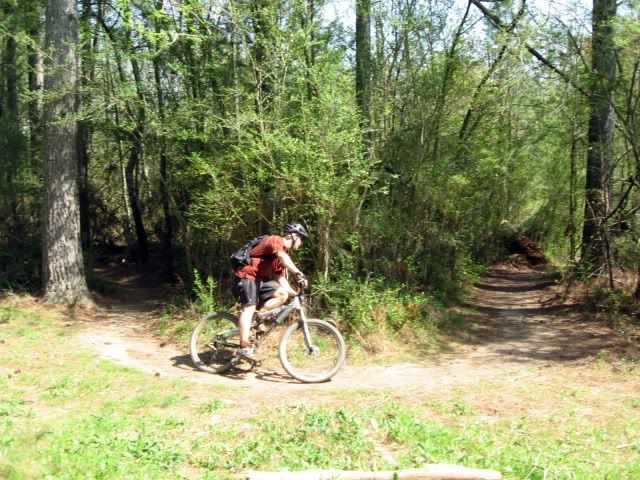 Rider: Greg. Photo: Anthony.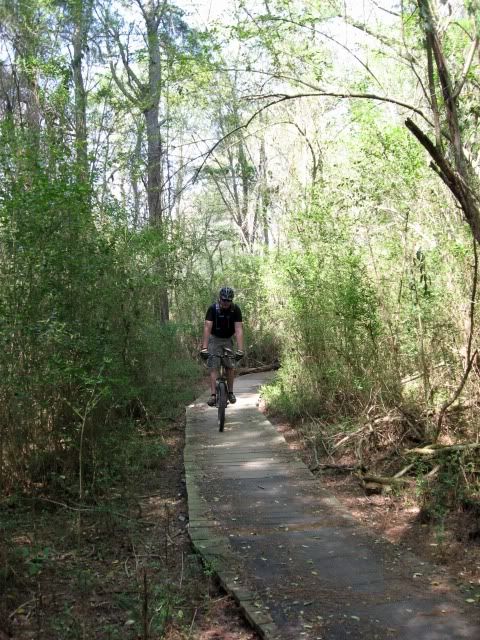 Boardwalk section. Rider: Anthony. Photo: Greg
Rider: Anthony. Photo: Greg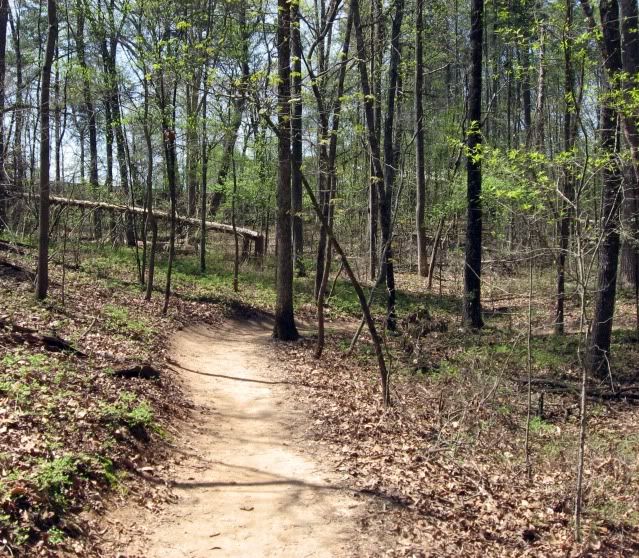 The woods are greening up! Photo: Greg.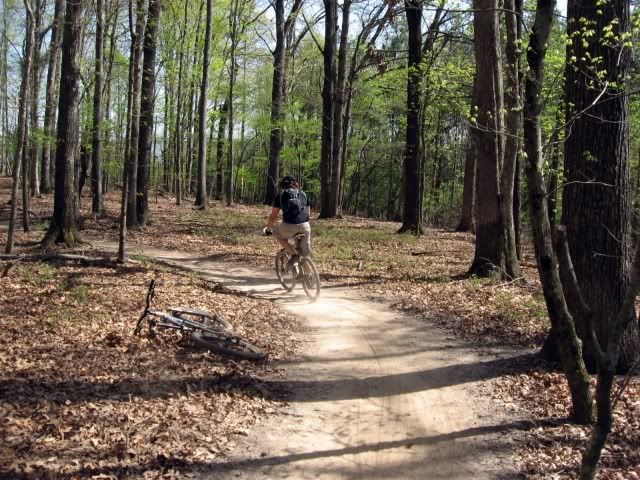 Dusty Trail. Rider: Anthony. Photo: Greg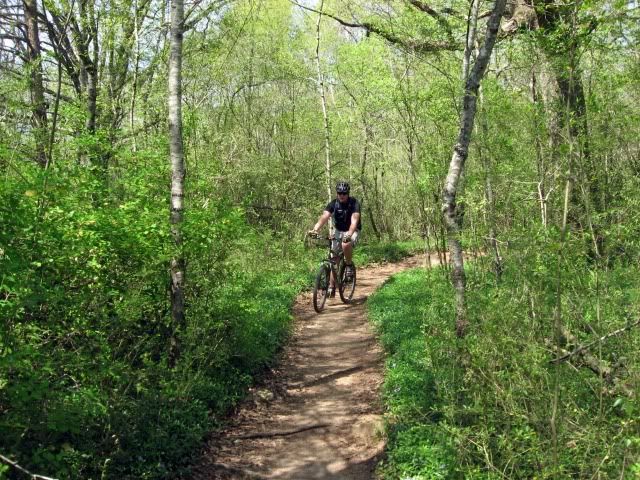 Green undergrowth. Rider: Anthony. Photo: Greg