As regular readers will remember, I got selected to be a member of the Airborne Flight Crew, and at the time of this posting I am flying out to Monterey, California for the Sea Otter Classic! Needless to say, I'm incredibly excited to be a part of something as legit as the Flight Crew, and am also stoked to check out Sea Otter. I've never been to any sort of bike convention before, and this is easily the biggest bicycle industry get-together of the year! As one long-time rider told me, it's like being a football fan, and the first professional football game you ever attend is the Super Bowl. Yeah, Sea Otter is huge! I read somewhere recently that there will be about 50,000 riders in attendance. That's massive! I can't imagine how many bicycles will be there!

Over the course of the next five days, I will be posting regular blog updates on the goings-on at Sea Otter. I will be snapping as many photographs as possible, and hopefully shooting some videos with my helmet cam. There's free wifi at the hotel, so I will be posting minimum one blog per day, hopefully more, depending on time constraints.

I will be talking about my experiences with the Flight Crew, as well as general thoughts on Sea Otter, and hopefully several informational pieces about the different industry booths present. Rest assured: there will be a veritable flood of content coming over the next five days! GregRidesTrails.com will be an excellent source of information about the Sea Otter happenings, so stay tuned!

Prep Time
In preparation for the week/weekend, I got several pieces of cool gear in the mail yesterday that I as needing:


The Airborne Flight Plan: Everything (Almost) that I need to know about the trip.
There I am!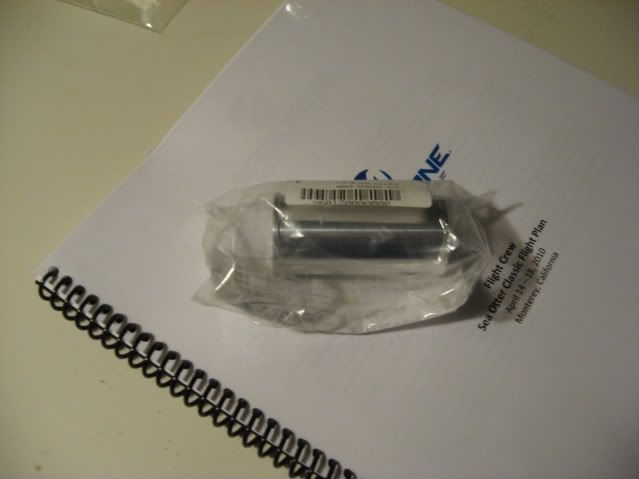 Seatpost shim to make my post fit my new bike.
More socks so that my feet don't stink like rotting fish from wearing one pair of biking socks for 5 days straight.
So stay tuned! It's going to be a fun week!